Apple has once again graced us with its latest flagship phone, the iPhone 15 Pro Max. As a company known for delivering consistent high-quality products with each new iPhone generation, Apple enthusiasts and tech lovers alike have been eagerly awaiting this release. Here are the iPhone 15 Pro Max's features, design changes, performance improvements, camera upgrades, and overall value. Is this phone worth the upgrade from its predecessor?
Design Evolution
The iPhone 15 Pro Max maintains the sleek and sophisticated design that Apple is known for. With its flat back made of matte glass and a distinctive triple-circle camera bump, it carries forward the aesthetics from the previous model. However, Apple has made some noteworthy changes. Notably, the iPhone 15 Pro Max is 20 grams lighter than its predecessor, and this difference is immediately noticeable. The inclusion of rounded chamfers where the back meets the frame enhances the phone's ergonomic feel.
The most significant design change is the shift from stainless steel to titanium for the frame. While titanium offers strength and lighter weight, it doesn't quite convey the premium feel one might expect. It's surprisingly similar to the aluminum frame used in cheaper iPhone models, and some users might miss the heft and cold touch of stainless steel.
Also Read: iPhone 15: New Features and Upgrades for 2023
Display Excellence
The iPhone 15 Pro Max retains its stunning 6.7-inch Super Retina XDR OLED display with a 120Hz refresh rate. Protected by ceramic shield glass, this display boasts a sharp 460 PPI resolution, delivering excellent contrast and highly accurate colors. Supporting HDR10 video and Dolby Vision, the iPhone offers flexible HDR playback, allowing HDR to be applied only to the part of the screen displaying video. The pill-shaped screen cutout for the selfie camera and 3D TF scanner ensures a sleek design while maintaining functionality.
The display's peak brightness is impressive, reaching nearly 850 nits manually and nearly 1,800 nits in auto mode when exposed to bright light. The inclusion of "promotion," Apple's Dynamic 120Hz refresh rate, ensures smooth scrolling and swiping while conserving energy.
Audio and Biometrics
Apple continues to impress with its stereo speakers, delivering loud and rich sound output across the spectrum from bass to vocals. Face ID remains secure and reliable, thanks to the front-facing time-of-flight (ToF) camera. The iPhone 15 Pro Max offers storage options of 256GB, 512GB, or a massive 1TB. While not expandable via MicroSD, it does support external drives through USB.
Software Evolution
Running iOS 17, the iPhone 15 Pro Max offers a familiar user experience with a few new features. The customizable call screen, known as "contact posters," allows for personalization with photos, emojis, and text. Widgets continue to play a significant role, with the addition of interactive widgets that enhance user convenience. Standby mode, serving as an always-on display in landscape orientation while charging, is a notable addition.
One notable hardware change is the transformation of the silencer key into an "action key." While offering convenience, its placement at the top may pose ergonomic challenges for some users. Additionally, the USB-C connectivity is a welcome shift, but it's essential to note that the included cable supports USB 2 speeds, not USB 3.
Also Read: Screen Record iPhone: Capturing and Sharing Your iPhone Screen
Processing Power
The iPhone 15 Pro Max is powered by Apple's new A7 Pro chip, dropping the "bionic" label. The GPU now features hardware-accelerated ray tracing, a significant improvement over the previous software-based approach. While the CPU and GPU performance improvements are modest, this device remains one of the most powerful smartphones on the market.
Battery and Charging
With a 4,441mAh battery, slightly larger than its predecessor, the iPhone 15 Pro Max offers an impressive endurance rating of 118 hours. Charging with Apple's 20W power adapter gets you from 0 to 46% in half an hour. Wireless charging and MagSafe support add to the convenience.
Camera Upgrades
The iPhone 15 Pro Max introduces notable upgrades to its camera system. The 48MP main camera, employing pixel binning, produces 24MP photos by default, resulting in enhanced detail. The main camera captures photos with great contrast, minimal noise, and wide dynamic range, delivering the typical Apple color rendition. Users can choose between 12MP and 24MP photos, with the latter providing more detail.
The five times periscope telephoto zoom camera is a standout feature, delivering outstanding results in both well-lit and low-light conditions. It significantly improves the zoom capabilities of the iPhone.
The ultra-wide camera produces high-quality photos, although high-frequency details may appear slightly smeared in corners. Night mode enhances low-light photography, producing bright, detailed, and sharp images.
The iPhone 15 Pro Max's video capabilities are impressive, with support for 4K at 60 FPS from all cameras. The main camera's 4K video quality is exceptional, offering accurate colors and ample detail.
Also Read: Samsung Galaxy S24 Ultra: A New Direction in Smartphone Photography
Final Verdict
The iPhone 15 Pro Max presents a compelling package, combining a lighter and sleeker design, hardware improvements, and camera upgrades. However, there are concerns about its durability and thermal management, which may need further optimization. Despite these minor drawbacks, the iPhone 15 Pro Max stands as one of the most premium and powerful smartphones on the market. If you're an Apple enthusiast or looking for a top-tier smartphone experience, this latest offering is undoubtedly worth considering.
In conclusion, the iPhone 15 Pro Max represents Apple's commitment to delivering innovation and quality, making it a noteworthy addition to the iPhone lineup.
Pros:
Sleek design with titanium frame
Stunning Super Retina XDR OLED display
Impressive stereo speakers
Powerful A7 Pro chipset with hardware ray tracing
Excellent camera system with periscope zoom
Long-lasting battery life
iOS 17 with new features
Cons:
Concerns about durability
Suboptimal thermal management
USB-C cable supports USB 2 speeds
High price point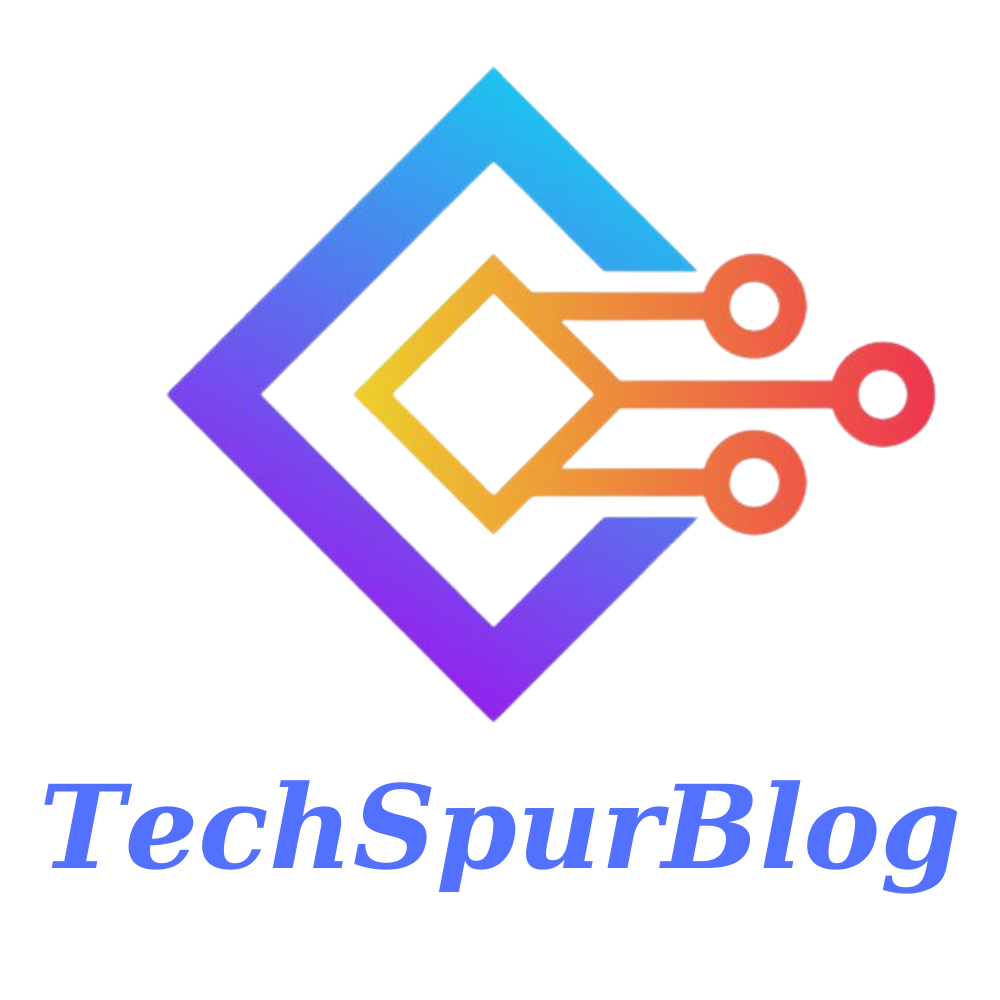 We are the founders of Techspurblog and we have been in this industry for over Four years. We pride ourselves on being the global leader in developing Technology Blog, which can create original content.
We are a team of enthusiastic people who want to share our experience, knowledge and enterprise with the world. We love what we do and we hope you will too!