YouTube SEO is a highly effective way to get more views and subscribers for your channel. If you have been wondering how to improve web positioning for a while, one of the questions that most frequently afflicts you is how to achieve good YouTube SEO. But don't worry, we will give you all the advice you need to know in order to face this new challenge.
What is YouTube? Explained for SEO
YouTube is an internet platform created in 2005 that revolutionized the consumption of content on the web, with its creation, access to the videos was democratized. In addition, at this time any person or brand can view or publish a video at any time without having to spend money on said publication.
However, after starting to grow exponentially, the need for a search tool was created that would allow organizing all the content that was uploaded daily. This is how the YouTube algorithm was created, and that is where the need to use SEO to turn a video into relevant content arises.
What is YouTube SEO?
YouTube SEO is the way to create a video so that it responds precisely to the needs of users, always using the language that YouTube (and now also Google) understands.
What we have to achieve to have a good YouTube SEO is that our video or channel appears in the first search results when a person types one of our keywords in the Google or YouTube navigation bar.
There are many strategies that explain how to achieve good positioning on YouTube, and today here, we will show you the ones that we have applied with excellent results.
Also Read: SEO Link Building Techniques and What are the tools for SEO?
How does YouTube SEO work?
The first thing to understand, to know what the YouTube algorithm is like is that Google bought this company, so both platforms have the same intelligence and the same purpose, to unite their users with the content that gives them the best responses from the quickest and most effective way possible.
When a person types something into the YouTube search space, the platform's intelligent bots scour the existing videos and channels and organize from most to least relevant what they think the person might be interested in.
To get a good YouTube SEO, you have to consider many factors that we will see below, such as titles, tags, interactions, and general channel information. Also, as we told you, Google and YouTube are closely related, so that a Google search can return results in YouTube videos.
Why do SEO on YouTube?
If your marketing strategy involves the creation of online videos or you are a person who wants to start uploading videos on a specific topic, such as a podcast, you should know that YouTube SEO is an essential tool for you if you want to have views.
By 2020, it was already confirmed that YouTube had more searches than Yahoo! And Bing, so it is understood that it is relevant to try to grow on this platform.
How to position a video on YouTube?
Now that we understand what it is and why it is important to have a YouTube SEO strategy, we will see which are the most important strategies to position the video or the channel: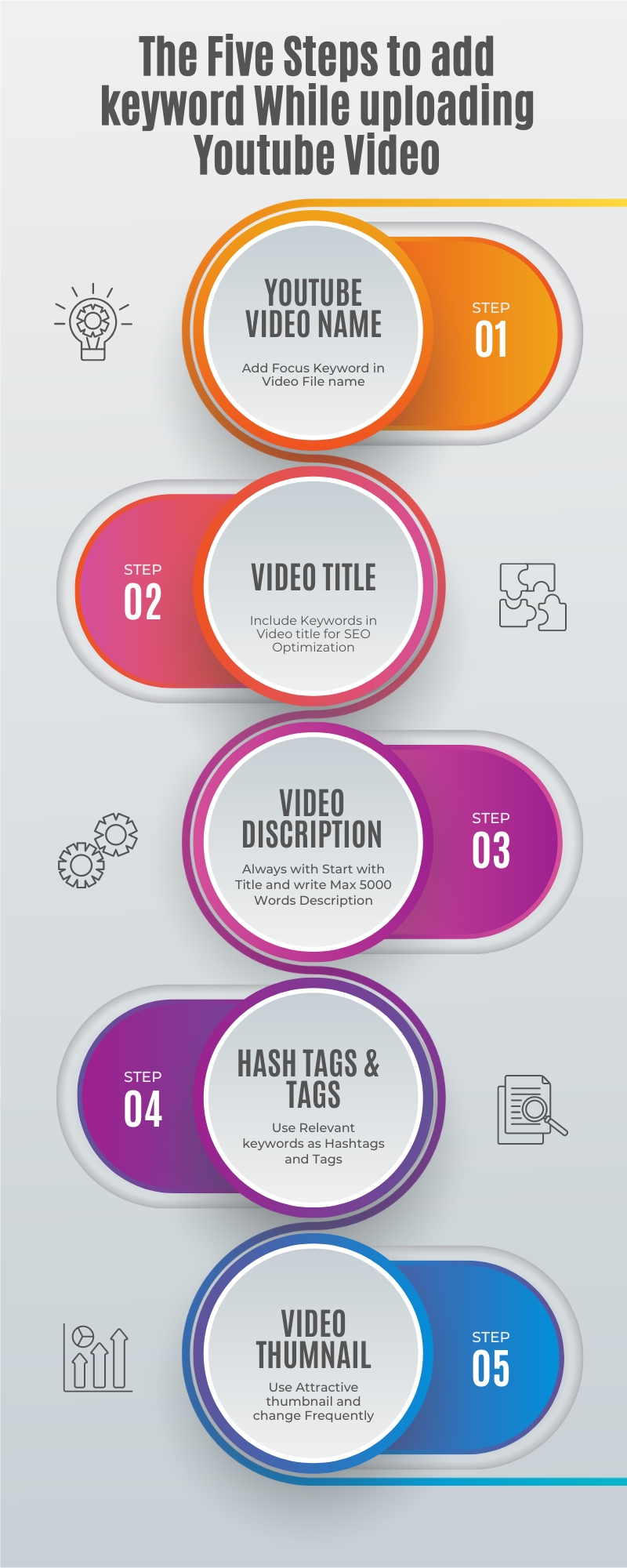 File name
We can start to have steps for a YouTube SEO strategy before uploading the video to the platform. I eat? Naming the final video file with the most important keyword.
This will give intelligent robots another clue about how they can understand our content and who they should show it to.
(Bonus hint! It's also important that you use your keyword in the voice of the video, as YouTube scripts the video behind the scenes.)
YouTube video title
After you have understood what keyword you want to attack and have the video ready, you need to make sure that the same KW appears in the title of the video.
This is one of the most determining factors for YouTube to index the video and start positioning it.
In terms of characters, ideally, you should always be at most 50, but remember! YouTube is smart enough to know that you are talking to humans and not machines, so common sense should prevail.
It is worth using all kinds of marketing strategies to make the title more attractive. Boost your creativity! And as an additional tip, add your brand name to all of your titles.
Descriptions for YouTube videos
The description is another one of those fields that you cannot skip in case you are embarking on a YouTube SEO strategy. Here you can use up to 5000 characters to explain to bots and users what the video is about.
Use the first few words very wisely, as that is what will capture users and drive them to click.
It is also important that you use all the other keywords related to the topic so that YouTube understands what you are talking about and which users might be interested in your video.
You can also take advantage of that space for different CTAs, to induce people who are watching the video too:
Go to another of your social networks.
Like the video.
They subscribe to your channel.
Visit your website.
Jump to a specific point in the video with time tags.
Use the hashtags to find new related videos.
(Hint! If you put more than 12 hashtags, YouTube ignores them all.)
Tags
Use 6 to 8 words in the field of tags or meta tags (120 characters fit) to explain to YouTube the subject of your content.
This is essential for good indexing and for the platform to suggest your video in related searches.
Also Read: SEO vs PPC Advertising: Which Is the Better Option?
Video thumbnails
If you don't attach a thumbnail of your video, YouTube will automatically create one for you with a frame grab of your video, but it's highly recommended in terms of YouTube SEO strategy to attach your own.
Bonus hint: The recommended size is 1280 x 270 pixels in any image format, such as JPG, PNG, or GIF
Playlists
Creating playlists on a YouTube channel is another very interesting strategy, as it gives the channel structure and authority while offering the platform other keywords that are relevant to you.
CTR optimization
The CTR( Click through rate) is a statistic that measures the number of clicks that are given to your video when it appears among the search results of some users. This number is very important to YouTube, as it represents whether people are interested in watching your video when they have searched for the keyword you are targeting.
However, it is impossible to change this number directly, so all your efforts should be focused on making a very good user experience so that people click organically and, consequently, raise the CTR.
Subtitles on YouTube
When you generate the subtitles for your video yourself and do not leave it to the automatic generator, you are making sure that you deliver all the information (once again) of your content to the platform.
This is also important because you can reach foreign users or those with hearing problems.
(Bonus hint: There are programs out there that do this for you very precisely.)
Importance of interactions
As you may have already seen, the YouTube SEO strategy is always looking to build trust among your users. And what better way to do it than with interaction?
Try to establish a conversation with them in any way within the platform. The easiest way is responding to their comments and making sure you're always there for them.
The more interaction you receive, the more authority your channel will gain, the more comments you will receive, the more times you will appear in search results, and the more followers you will get.
And then everything is a closed circle because the followers on the rise is also a way to show YouTube that your videos are good, for which they will show them more, and so on.
Description of YouTube channel
Now that we talk about the videos let's close talking about the channels. If we understand our channel as a web page, everything will be much easier since we already have more experience with SEO in Google.
The playlist would be the categories and, the description, the home information. This is how we get people to spend more time on our channel and reach it through other related channels, which helps us with authority.
(Hint: Pin your best videos to the top of the channel for a better YouTube SEO strategy.)
Also read: 6 Proven Tips for SEO Success of Your Website
Conclusion: Start Optimizing Your Videos Now To Get The Best
Video content has become a powerful marketing tool and an essential part of any successful digital marketing strategy. With the right optimization techniques, you can ensure that your videos reach the right audience and get the best results.
It is important to remember that video optimization should be an ongoing process as the competition in this space continues to grow. By staying up-to-date with the latest trends and techniques, you can ensure that your videos are always optimized for maximum visibility and engagement.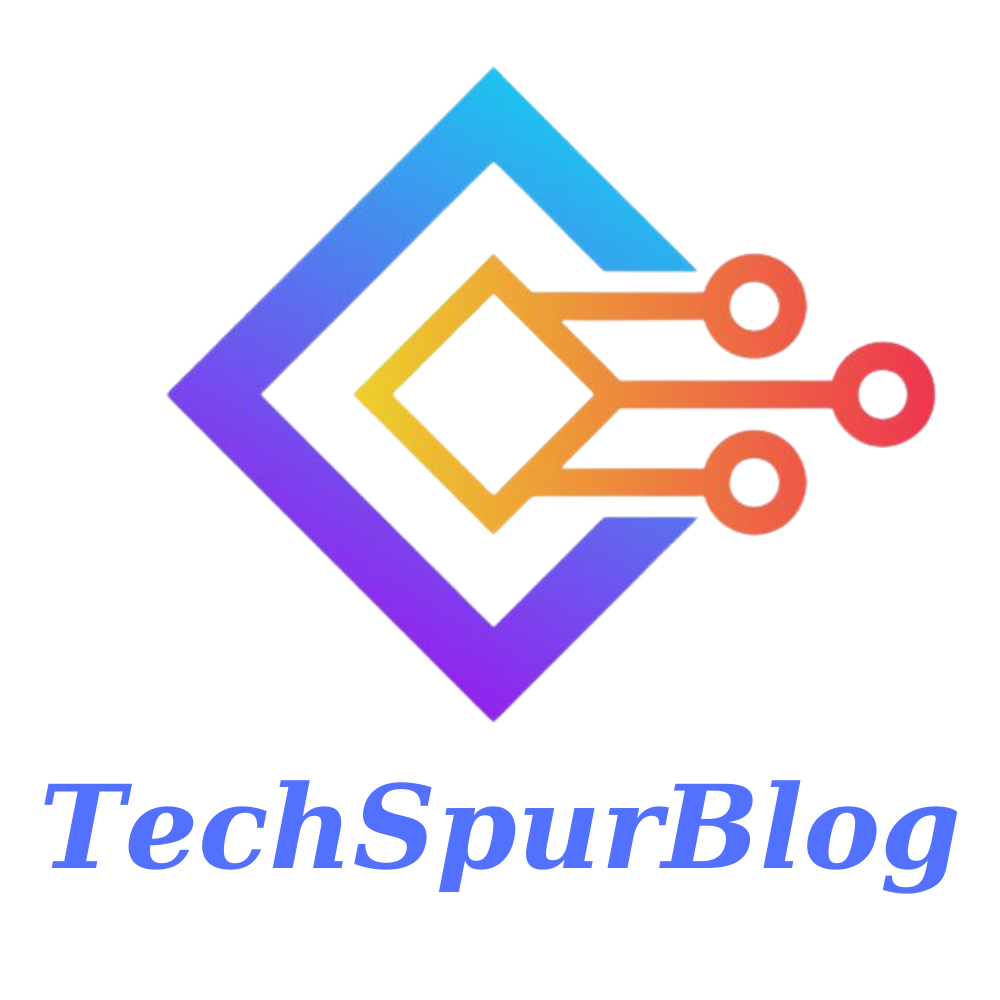 Techspurblog is a blog dedicated to providing industry-leading insights, tips, tricks and tools on topics such as web design, app development, SEO and more. We also provide reviews of the latest tech products and services that can help you get the most out of your business.