Techspurblog is a blog dedicated to providing industry-leading insights, tips, tricks and tools on topics such as web design, app development, SEO and more. We also provide reviews of the latest tech products and services that can help you get the most out of your business.
Subscribe to our Newsletter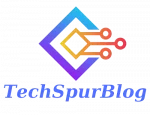 The goal of our articles is to make your life easier if you are a technology enthusiast, or if you are just looking for new ways to improve your marketing campaign.
© Copyright TechSpurBlog. All Rights Reserved.