What is Affiliate Marketing?
Affiliate marketing is a modern way of earning money online where you as an affiliate get rewarded for every sale you make. All you need to do is promote the product, and when someone buys it through your link, you get a commission.
Affiliate marketing is a popular method for individuals to generate an income on their own terms and for companies to reach targeted audiences at no cost. This form of advertising often takes advantage of viral marketing tactics such as Internet advertising, word-of-mouth marketing, and content creation on social media sites.
Affiliate marketing is one way that consumers can acquire products they need or want without incurring massive expense in money, time, or energy to find them elsewhere. It's often done by encouraging consumers to buy products through advertising, which are then received free (of the consumer's cost). The affiliate then receives a commission on each sale of that product.
How Does Affiliate Marketing Work?
Affiliate marketing works in four simple steps:
Find a product or service you want to promote. You can search for products on affiliate marketplaces like Clickbank, ShareASale, or Amazon affiliate program.
Join the affiliate program. Once you find a product you want to promote, you'll need to join the affiliate program to get your unique affiliate link.
Promote the product. You can promote the product through your website, blog, social media, or email list.
Earn a commission. When someone buys the product through your affiliate link, you earn a commission.
The Benefits of Having an Affiliate Program
Affiliate marketing is a popular strategy because it allows small businesses to drive traffic and make money from their website. This opportunity can also be particularly attractive for businesses that sell products online. This type of marketing strategy is beneficial in many ways, such as increasing website traffic, expanding reach, and creating loyalty among customers.
Increase Sales
One of the most important benefits of having an affiliate program is that it can help increase sales. This strategy can help businesses by introducing new audiences to their product or service and encouraging purchase frequency among current customers. Additionally, providing exclusive offers and discounts to affiliates can also increase sales. As a result, companies that utilize an affiliate marketing program are able to reach more people with their brand and increase the amount of revenue they earn each month.
Personalization
Another important benefit of having an affiliate program is that it provides a unique opportunity to target the right audience and provide them with the right information. When a company uses an affiliate marketing program, they are able to personalize their message by allowing their affiliates to promote products or services in exchange for a referral fee. This strategy can help lead customers towards desired purchases by providing them with personalized content that highlights their needs and interests as well as relevant offers that make the purchase process easier than ever.
Builds Brand Awareness
Traditionally, businesses are able to build brand awareness through ad campaigns on social media or through television commercials, but this is a time-consuming and expensive process. Affiliate marketing is an effective way to build brand awareness because affiliates are able to promote products or services for a commission whereas traditional advertising doesn't offer anything in return.
Strengthens Customer Loyalty
Affiliate marketing can strengthen customer loyalty by offering customers the chance to earn credits towards purchases from the company they like, rather than having them buy all their products and services from that one business. Giving customers the option to purchase just what they need and nothing more will help them feel less obligated because they don't have to be loyal at all times.
Recruits More Salespeople
Affiliate marketing can also help recruit more salespeople by offering them the chance to make a commission while they grow their business and build trust with their current customers. With this approach, the affiliate marketing company can not only be a trusted resource for those wanting to sell their products and services but also a supplier of potential salespeople.
Affiliate Marketing for Beginners: Tips to Get Started
This form of advertising often takes advantage of viral marketing tactics such as Internet advertising, word-of-mouth marketing, and content creation on social media sites.
We will discuss the basics of affiliate marketing, how to choose the right products, and how to promote them effectively.
Choose a niche you're interested in, so you can promote products that you know and understand.
You should choose products that you are passionate about and that you feel represent your high quality standards. This will help inspire you to share the product with others.
Choose products that people are interested in, but not already promoting.
Start small with one or two products initially. If they don't sell well, then switch to a different type of product or try again later with another product.
Pick a niche market within which your interests lie in order to find the products that you are most interested in.
Identify a product category in which your interests lie. For example, if you love to travel and like to share your experiences with others, then you might want to promote travel related products such as tours or hotels.
Identify the type of product in which you have the most expertise/passion.
If it's a service, determine whether there is an existing market for this service.
Determine what markets your product has the potential to reach.
Don't promote products that you wouldn't use or recommend to your audience.
Being transparent builds trust with your audience and ensures that you're following the rules set by the Federal Trade Commission (FTC).
Also Read: Creating an Effective Digital Marketing Strategy to Maximize Your Reach
SEO Tips for Affiliate Marketing
Affiliate marketing is a great way to make money online, but it requires a well-thought SEO strategy. To ensure your affiliate content is seen by the right people, you need to understand how SEO works and how to optimize your content for search engine visibility.
Affiliate marketers usually have a blog or website promoting a company's product and will advertise the URL of the site on other websites as well as affiliate networks. With the help of website/blog, affiliates can easily create content that will attract new customers and improve search engine optimization.
In this article, we will discuss some of the most effective SEO tips for affiliate marketing that can help you get more traffic and conversions.
Keyword research
The first component of SEO is keyword research. The purpose of this step is to pinpoint relevant keywords that your target audience may be searching when they are seeking out products or services associated with your niche. Doing so will help you target the right people and reach a broader audience. For example, if you were selling homemade dog treats, you would want to find words like "homemade dog treats" and "dog treats."
This will help you establish what a customer might be looking for before they make their purchase. In the beginning stages of your keyword research, start by finding the high volume keywords in order to help determine which phrases will receive a lot of traffic and what those phrases are related to.
Check out the "SEO Keywords" section to get a better understanding of which keywords should be explored in more depth. Once you've found some initial keywords, research them further by using the Google AdWords Keyword Tool or an SEO website like Word Stream or SEMrush (depending on your skillset) to see how often they're used, their click-through rates, and their competition. If your target audience is looking for something specific, it's important to identify this information and use it as a basis for your keyword research.
Optimize for Keywords
The most effective way to optimize your website for SEO is to use keywords in your titles, meta descriptions, and headings. Search engines look for these key phrases in the text and use them to index the page on their search platforms.
They also give higher rankings to pages that include more of these phrases than others. Google even uses them as a starting point when determining which pages are relevant to your query. In order to make sure that you are being found by the right audience, you should make sure that your website is optimized for search terms like "affiliate marketing" or "digital marketing.
Using internal linking strategies
When creating affiliate content, be sure to link to related products and services that are relevant to the content. This can help increase the visibility and engagement of the affiliate content, and can also help drive traffic and conversions to the affiliate products and services.
Use a variety of internal links, including contextual links within the content, navigational links in the header and footer, and links in sidebars and other widgets. When creating affiliate content, be sure to link to evergreen content that will continue to provide value to your visitors and drive traffic and conversions to your affiliate products and services.
By using internal linking strategies for affiliate marketing, you can improve the visibility and engagement of your affiliate content, drive traffic and conversions to your affiliate products and services, and improve your website's rankings in search engine results. Be sure to use these tips to create a comprehensive internal linking strategy that supports your affiliate marketing efforts and helps you achieve your goals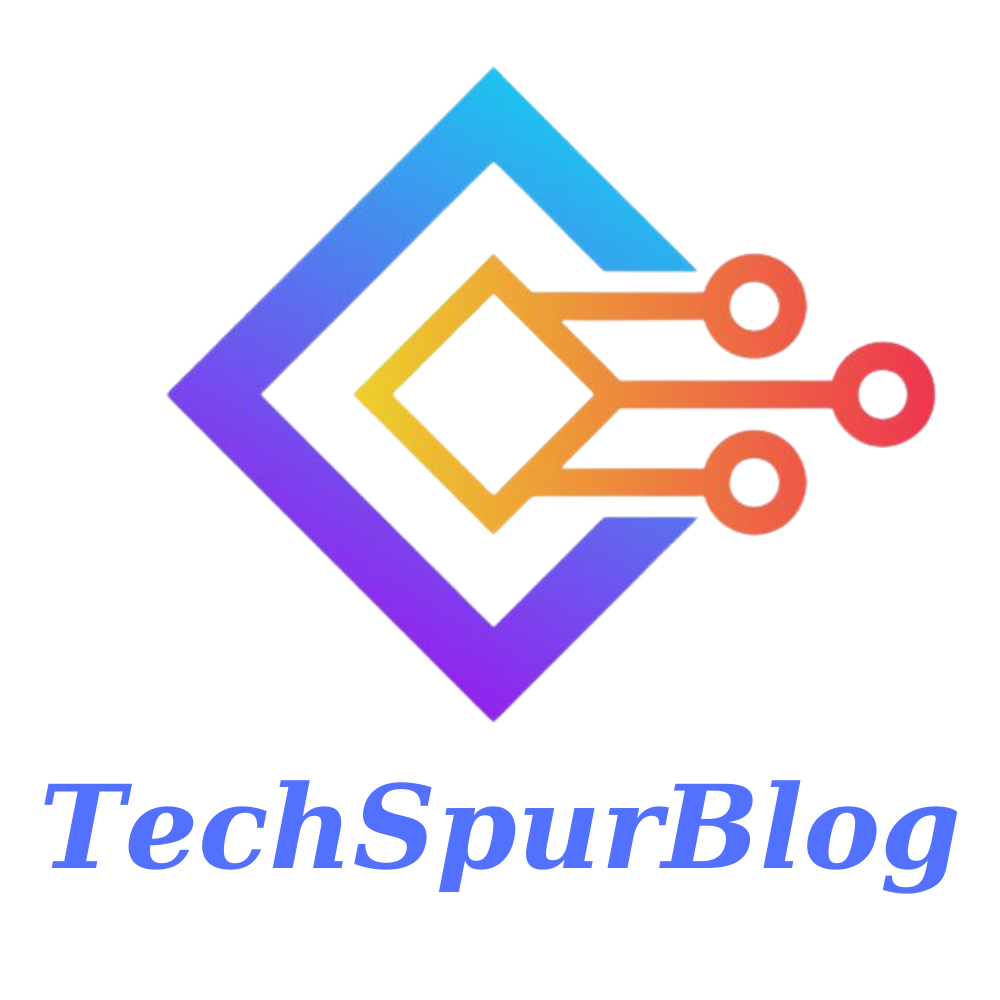 Techspurblog is a blog dedicated to providing industry-leading insights, tips, tricks and tools on topics such as web design, app development, SEO and more. We also provide reviews of the latest tech products and services that can help you get the most out of your business.