In the world of mid-range smartphones, the realme 11 Pro Plus stands out as one of the most stylish and eye-catching devices to hit the market in recent times. Combining a snazzy design with a range of impressive features, this phone is definitely worth considering. In this article, we delve into the details of the realme 11 Pro Plus and explore its capabilities in this comprehensive review.
Specifications of Realme 11 Pro Plus
Design:
Snazzy design in collaboration with a former Gucci designer
Concentric circular accents on the camera bump
Smooth vegan leather backing with stitching
Zipper-like design element in the middle
Display:
6.7-inch OLED display
Curved display
10 ADP resolution
120Hz refresh rate
Support for 10-bit color and HDR 10 Plus video
Performance:
Storage:
Options for 256GB, 512GB, or 1TB internal storage
No expandable storage via Micro SD card
Battery:
5,000mAh battery capacity
100W Super Vogue charging
Gallium Metride charger included in the box
28 minutes for a full charge, 15 minutes for 63% charge
Camera:
200-megapixel main camera with Samsung sensor
8-megapixel ultra-wide camera
2-megapixel macro camera
Advanced faster optical image stabilization (OIS)
Two times lossless zoom
Auto Zoom feature using AI
Excellent low-light photography with Auto Nightscape
4K video recording at 30 FPS
Electronic stabilization available in 1080p resolution
Front Camera:
32-megapixel front-facing camera
Wide dynamic range and pleasing colors
Audio:
Stereo speakers with Dolby Atmos support
Good loudness and sound quality
Software:
Realme UI 4.0 interface based on Android
Customizations on top of stock Android
Two generations of OS updates and three years of security patches
Design That Sets It Apart
The Realme 11 Pro Plus boasts a design that pushes the boundaries of creativity. Collaborating with a former Gucci designer, the phone features a far-out look that catches the eye. The round camera bump showcases concentric circular accents, while the smooth vegan leather backing adds a touch of luxury.
What's more, a unique zipper-like feature runs down the middle, and stitching on the leather completes the runway-inspired appearance. This level of design innovation is truly refreshing and sets the Realme 11 Pro Plus apart from its competitors.
Also Read: Realme Narzo N53: Empowering Your Mobile Experience
Immersive Display and Audio
On the front of the Realme 11 Pro Plus, you'll find a curved 6.7-inch OLED display with a 10 ADP resolution and an impressive 120Hz refresh rate. The screen offers sharp and contrasty visuals, supporting 10-bit color and HDR10 Plus video for a more vibrant viewing experience. With a range of color settings available, you can achieve excellent color accuracy tailored to your preferences.
While the display isn't the brightest among its peers, it still provides ample brightness for most situations. With a maximum brightness of around 470 nits using the manual slider, it can boost up to nearly 800 nits in auto mode when needed. Additionally, the 120Hz refresh rate ensures smooth on-screen movement, seamlessly dialing down to 60Hz when idle to conserve battery life.
When it comes to audio, the Realme 11 Pro Plus impresses with its pair of stereo speakers, complemented by Dolby Atmos support. The speakers offer good loudness and deliver high-quality sound with pleasant vocals, clear highs, and even some bass. To truly appreciate the audio performance, you can compare it to other phones using the provided link.
Fast and Secure Unlocking
Unlocking the Realme 11 Pro Plus is a breeze thanks to its optical under-display fingerprint reader. This fingerprint sensor is highly responsive, ensuring quick and reliable unlocking. While the phone's storage is not expandable through microSD, it offers generous onboard storage options of 256GB, 512GB, or even a massive terabyte. This ample storage capacity allows you to store all your files, photos, and videos without worrying about running out of space.
Smooth and Customizable Interface
The Realme 11 Pro Plus runs on the latest realme UI 4.0, an interface that offers a range of customizations on top of the stock Android experience. Realme promises software support with two generations of OS updates and three years of security patches, ensuring a smooth and secure user experience. If you're curious to learn more about the interface, you can check out our dedicated Realme UI video.
Reliable Performance and Battery Life
Powering the realme 11 Pro Plus is the MediaTek Dimensity 7050 5G chipset, which is similar to the ones found in the previous Realme models, the Dimensity 1080 and Dimensity 920. While it doesn't introduce any groundbreaking updates, the chipset delivers decent performance for its price range. Benchmark scores are quite impressive, and day-to-day usage is smooth and lag-free.
With a 5,000mAh battery, the Realme 11 Pro Plus offers excellent battery life, earning an endurance rating of 112 hours in proprietary tests. Additionally, the phone supports 100W Super Vogue charging, and a compact Gallium Metride charger is included in the box. This charger can fully charge the phone in just 28 minutes from zero to full, and a 15-minute charge gets you up to 63%. The fast charging capability ensures you spend less time plugged in and more time enjoying your device.
Also Read : Nikon Z8 Mirrorless Camera: Unleashing the Power of Innovation
Flagship-Grade Camera Capabilities
Main Camera
The standout feature of the realme 11 Pro Plus is its impressive 200-megapixel main camera, which utilizes a cutting-edge Samsung sensor. Accompanying the main camera is an 8-megapixel ultra-wide lens and a 2-megapixel macro lens. The main camera employs Samsung's ISOCELL HP3 sensor, which is the next generation after the HP2 found in the Galaxy S23 Ultra, albeit slightly smaller physically. The camera also incorporates advanced faster optical image stabilization (OIS) with a 40% increase in lens reset speed.
The front camera captures 12.5-megapixel photos by default, offering excellent image quality during daylight conditions. These photos exhibit a high level of detail, pleasing contrast, no noticeable noise, and a wide but natural dynamic range. Colors are vivid and well-balanced, resulting in flagship-grade image output. The camera also supports two times lossless zoom, allowing you to capture detailed zoomed photos almost on par with the default images.
Zoom
For the first time in a smartphone, the main camera's new sensor enables four times lossless zoom. While it may not be completely "lossless," it still outperforms simple digital cropping and upscaling techniques. The zoomed photos retain an acceptable level of detail, with some visible noise but not to an overwhelming extent.
Another notable feature related to zooming is Auto Zoom, which employs AI to zoom in on selected subjects in the viewfinder with optimal framing. Portrait mode shots default to two times zoom, delivering good subject rendition, pleasing background separation, and an acceptable level of detail.
Low-light photography is a strong suit of the realme 11 Pro Plus. The phone automatically activates Auto Nightscape processing under low-light conditions, resulting in bright, well-exposed photos with a wide dynamic range, appealing colors, and minimal noise. The level of detail in these low-light shots is commendable. For those who prefer more control, disabling Nightscape provides slightly sharper photos with more details, albeit with a narrower dynamic range and potential blown highlights.
Video Recording
When it comes to video recording, the main camera can capture videos in up to 4K resolution at 30 frames per second. These videos are top-notch, displaying an abundance of detail, vibrant colors, and wide dynamic range. Fine details and foliage appear natural and well-represented. Low-light videos from the main camera also impress, offering bright, colorful, and detailed footage with a wide dynamic range and minimal noise. Unfortunately, electronic stabilization is not available when recording in 4K resolution, which is a minor drawback. However, switching to 1080p resolution enables always-on stabilization, providing smooth footage.
Also Read: Unveiling the OnePlus 11 5G Marble Odyssey Limited Edition
Impressive Ultra-Wide and Selfie Cameras
The realme 11 Pro Plus features an 8-megapixel ultra-wide camera that captures impressive photos for its category. These shots exhibit sufficient detail, balanced dynamic range, good contrast, and vibrant colors. When utilizing Auto Nightscape, the ultra-wide camera's low-light performance remains usable, although the level of detail may suffer slightly, and noise becomes more noticeable.
Close-up shots using the 2-megapixel macro camera, as expected, do not deliver impressive results. These photos lack detail, exhibit visible noise, and sometimes appear desaturated. However, the macro camera is not the highlight of the realme 11 Pro Plus and is best utilized for basic close-up shots.
Selfies taken with the 32-megapixel front-facing camera produce pleasing results. The photos display accurate colors, a wide dynamic range, and sufficient detail. The realme 11 Pro Plus ensures you can capture stunning self-portraits.
Conclusion
In conclusion, the realme 11 Pro Plus proves to be an exceptional mid-range smartphone that offers a unique design, a stunning display, high-quality audio, a flagship-grade main camera, and fast charging capabilities. The software support from realme further enhances the user experience, providing regular updates and security patches. While the phone's chipset may not be groundbreaking, it delivers respectable performance for its price range.
The realme 11 Pro Plus does have a few downsides, including the lack of ingress protection and the absence of video stabilization in 4K resolution. However, if these limitations don't hinder your smartphone experience, the realme 11 Pro Plus is definitely worth considering.
If you're interested in alternatives to the realme 11 Pro Plus, the Xiaomi Redmi Note 12 Pro Plus and the Samsung Galaxy A54 are worth exploring.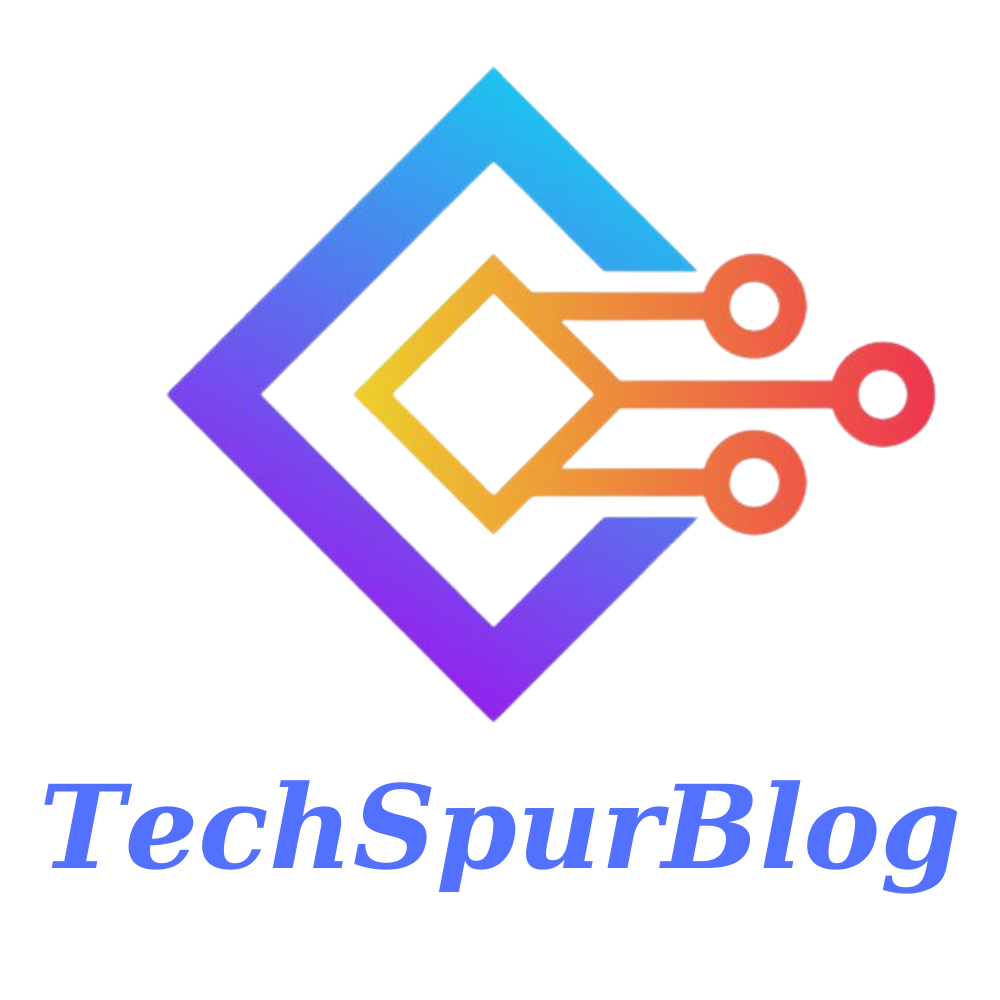 We are the founders of Techspurblog and we have been in this industry for over Four years. We pride ourselves on being the global leader in developing Technology Blog, which can create original content.
We are a team of enthusiastic people who want to share our experience, knowledge and enterprise with the world. We love what we do and we hope you will too!