Here, we'll explore the newly launched Poco F5 smartphone by Poco. Aimed at gaming enthusiasts and performance seekers, the Poco F5 promises an immersive gaming experience and powerful performance within the mid-range segment. From its stunning display and impressive specifications to its battery life and camera capabilities, we'll cover all the essential aspects of this device.
Keep reading as we delve into the world of Poco F5 and discover whether it lives up to the expectations set by its gaming-focused features. Let's get started!
Display: Immersive Visuals and Engaging Audio
One of the standout features of the Poco F5 is its immersive display, which enhances the overall gaming and multimedia experience. The device boasts a large 6.6-inch AMOLED display that offers a high refresh rate of 120Hz. This high refresh rate ensures smooth and fluid animations, making gaming and scrolling through content a delight.
The AMOLED panel provides vibrant and punchy colors, enhancing the visual quality of games, movies, and images. The deep blacks and excellent contrast ratio contribute to a more immersive viewing experience.
In addition to its impressive visuals, the display of the Poco F5 also shines in terms of brightness. With a peak brightness of 1000 nits, the screen remains easily readable even under bright sunlight. This feature ensures that you can enjoy your games or videos without any visibility issues, regardless of the lighting conditions.
To further enhance the multimedia experience, the Poco F5 comes equipped with loud and clear dual speakers. These speakers deliver immersive audio, making gaming sessions or movie marathons more engaging. Whether you're playing games, streaming videos, or listening to music, the audio quality of the Poco F5 ensures an enjoyable and immersive sound experience.
One notable change in the Poco F5 is the placement of the fingerprint sensor. Unlike its predecessors, the device features a side-mounted fingerprint sensor instead of an in-display sensor. The side-mounted sensor offers fast and accurate fingerprint recognition, allowing for quick and convenient unlocking of the device.
Also Read: Unveiling the OnePlus 11 5G Marble Odyssey Limited Edition
Performance: Power-Packed for Gaming
When it comes to performance, the Poco F5 shines with its powerful hardware and optimized software, catering to gamers and users seeking seamless multitasking capabilities.
At the heart of the Poco F5 is the Snapdragon 7 Plus Gen 2 chipset, making it the first smartphone in India to feature this impressive processor. The Snapdragon 7 Plus Gen 2 chipset offers enhanced performance and efficiency, ensuring smooth gameplay and responsive app launches. With its powerful CPU and GPU, the device can handle resource-intensive games and demanding applications with ease.
To complement the powerful chipset, the Poco F5 comes with ample memory and storage options. It offers 12GB of RAM, allowing for seamless multitasking and smooth transitions between apps. Whether you're switching between social media platforms, messaging apps, or resource-hungry games, the device can handle it effortlessly.
In terms of storage, the Poco F5 provides 256GB of internal storage, providing plenty of space for apps, games, photos, and videos.
The Poco F5 delivers a lag-free experience, enabling users to jump in and out of apps or switch between multiple apps without any noticeable slowdowns or performance issues. This smooth and responsive performance is ideal for gamers who require optimal performance to enjoy their favorite titles without interruptions or lag.
Additionally, the Poco F5 retains a feature that is becoming increasingly rare in modern smartphones—the inclusion of a 3.5mm headphone jack. This feature allows users to connect their favorite wired headphones or earphones, providing a reliable audio connection and eliminating the need for dongles or wireless solutions. It's a welcome addition, especially for gaming enthusiasts and those who enjoy binge-watching series or listening to music for extended periods.
Also Read: Realme Narzo N53: Empowering Your Mobile Experience
Battery: All-Day Power with Rapid Charging
The Poco F5 comes equipped with a robust battery that ensures long-lasting usage and supports fast charging for added convenience.
The smartphone features a sizable 5000mAh battery, which provides enough power to keep you going throughout the day. Whether you're gaming, streaming content, or using multiple apps, the Poco F5's battery offers the endurance required to meet your daily needs without constantly worrying about recharging.
To further enhance the charging experience, the Poco F5 supports 67W turbo charging. This means that you can quickly recharge the device from 0 to 100% in approximately 45 minutes, allowing you to get back to using your phone without extended downtime. The fast charging capability is especially beneficial for users who are always on the move and need to top up their battery quickly.
With an average usage of 6-7 hours, the Poco F5 manages to last for a full day on a single charge. This includes activities such as web browsing, social media usage, video streaming, and gaming. Of course, battery life can vary based on individual usage patterns and the intensity of tasks performed on the device. However, the Poco F5's battery capacity ensures that you won't have to constantly search for a power outlet or carry a charger with you throughout the day.
The combination of a large battery capacity and fast charging capabilities makes the Poco F5 a reliable companion for heavy users and gamers who demand extended usage times without interruptions. You can immerse yourself in gaming sessions, binge-watch your favorite TV shows, or tackle work tasks without the constant worry of running out of battery power.
Also Read: CORSAIR Void PRO RGB Wireless Headset: The Perfect Companion for Gamers
Design: Mixed Feelings
The design of the Poco F5 has both its positive and negative aspects, contributing to the overall look and feel of the device.
Starting with the positives, the Poco F5 presents an aesthetically pleasing appearance from a distance. The device features sleek lines and a modern design language that gives it a premium vibe. The large 6.6-inch display dominates the front, providing an immersive visual experience.
However, upon closer inspection and when holding the device, some drawbacks become evident. The Poco F5 utilizes a plastic build, which can give it a less premium feel compared to devices with glass or metal constructions. The plastic material can feel somewhat cheap and less durable in the hand, affecting the overall tactile experience.
Furthermore, the plastic construction of the Poco F5 is prone to attracting fingerprints and smudges. This means that regular cleaning may be necessary to maintain the device's clean and polished appearance. While this is a minor inconvenience, it's worth considering for users who prefer a device that remains cleaner-looking for longer periods.
Despite these drawbacks, it's important to note that the design of the Poco F5 is subjective and may vary depending on personal preferences. Some users may appreciate the lightweight nature of the plastic build and find it comfortable to hold. Additionally, the durability of the plastic material can provide an advantage in terms of impact resistance compared to more fragile glass backs.
Ultimately, while the plastic design of the Poco F5 may not provide the same premium feel as devices with different construction materials, it does come with some trade-offs that may appeal to certain users. It's essential to consider your personal preferences and priorities when evaluating the design aspect of the device.
Also Read: What is Action Camera Microphone Attachment & Best List 2023
Camera: Decent, but with Room for Improvement
The Poco F5 is equipped with a triple rear camera setup, offering versatility for capturing different types of shots. However, while the camera performance is decent, there are areas where improvements could be made.
The rear camera setup consists of a 64MP primary sensor, an 8MP ultra-wide-angle lens, and a 2MP macro lens. In well-lit conditions and broad daylight, the Poco F5 captures decent images with good color accuracy and sharpness. The 64MP primary sensor allows for capturing detailed shots with ample resolution.
When it comes to low-light photography, the Poco F5's performance is average. The images tend to appear dull and lack the desired sharpness. While the device makes an effort to handle low-light situations, the results may not be as impressive as one would hope. It's worth noting that this is a common challenge for many mid-range smartphones, as low-light photography often requires advanced camera sensors and image processing capabilities.
The Poco F5 features a selfie camera that performs reasonably well. While the portrait mode produces good-looking selfies, the subject separation can sometimes be inaccurate, resulting in minor flaws in the background blurring effect. Despite this, the overall quality of selfies is satisfactory, capturing details and producing pleasing results.
It's important to mention that the camera performance of the Poco F5 is subjective and can vary based on personal preferences and expectations. While the device captures decent images in most scenarios, it may not meet the standards of users who prioritize exceptional camera capabilities.
If you're specifically looking for a smartphone with excellent camera performance, the Poco F5 may not be the ideal choice. However, for users who value a decent camera experience without requiring top-tier photography capabilities, the Poco F5's camera setup can still deliver satisfactory results.
Conclusion
The Poco F5 caters to gaming enthusiasts seeking a premium mid-range smartphone. Its impressive display, powerful performance, and long-lasting battery make it a suitable choice for gamers and heavy users. However, the plastic build and average camera performance may disappoint some users. If you prioritize gaming capabilities and don't mind compromising on camera quality, the Poco F5 could be a solid option for you.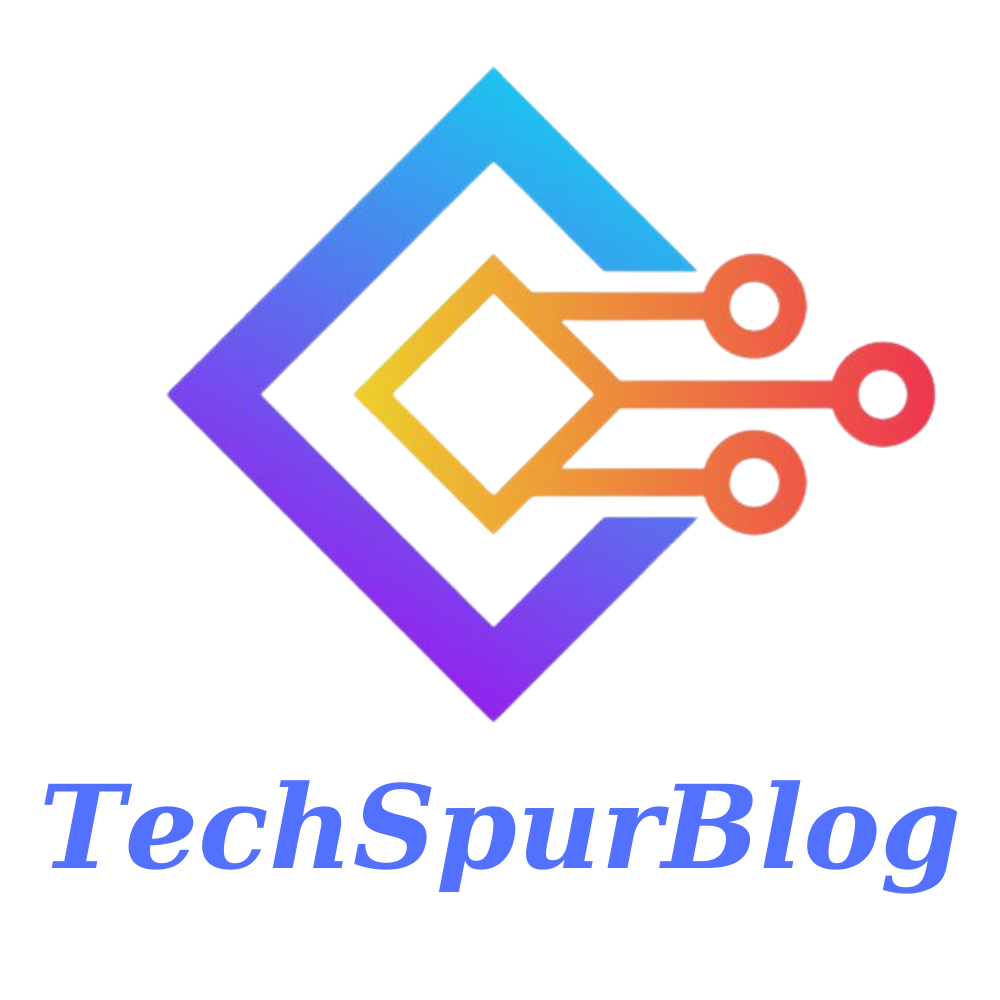 Techspurblog is a blog dedicated to providing industry-leading insights, tips, tricks and tools on topics such as web design, app development, SEO and more. We also provide reviews of the latest tech products and services that can help you get the most out of your business.