Exciting news has emerged from OnePlus, as they announce their decision to release a single high-end flagship smartphone, the OnePlus 12. With rumors of the pro variant being discontinued, OnePlus is focusing on delivering a cutting-edge device that aims to compete with other market leaders.
In this article, we'll delve into some of the best-in-class specifications, including the introduction of a periscope zoom lens, the powerful gen 3 silicon and OxygenOS 14, and the upcoming competition with Xiaomi's Bazel S and Displan A gen 3 silicon.
OnePlus 12
One of the most significant updates coming to the OnePlus 12 is the inclusion of a periscope zoom lens. This new camera setup promises to deliver exceptional zoom capabilities, surpassing those of regular basic zooming lenses. Drawing inspiration from Oppo and Xiaomi's use of swifecs hardware and 120x software zoom, OnePlus is expected to offer a similar setup, providing users with an enhanced photography experience.
Also Read: Top 5 Best Budget Phones in 2023: Affordable Devices without Compromising Features
The Battle of Flagships
As OnePlus prepares to launch the OnePlus 12, they are gearing up to compete with Xiaomi's upcoming flagship, the Xiaomi 14. The Xiaomi 14 is rumored to come with Bazel S and Displan A gen 3 silicon, making it a formidable opponent in the high-end smartphone market. With both companies vying for the attention of tech enthusiasts, consumers will have to weigh the features, specifications, and design of both devices to make an informed decision.
This next-generation device is rumored to come with some groundbreaking features that will surely impress OnePlus fans worldwide. Let's dive into the specifications and details we've gathered so far.
Camera Setup and Fast Charging
The OnePlus 12 is expected to boast a triple camera setup, catering to photography enthusiasts. The main camera is said to have an impressive 50MP resolution, utilizing the Super Advanced Sony IMX-890 sensor for stunning image quality. Alongside the main camera, there will be a 50MP ultra-wide-angle lens, perfect for capturing expansive landscapes. Additionally, the device is rumored to feature a remarkable 64MP Periscope Zoom camera, enabling users to capture highly detailed shots from a distance.
OnePlus 12 Battery and Charging Capabilities
Say goodbye to battery anxiety with the OnePlus 12. It is anticipated to come equipped with a substantial 5,000 mAh battery, ensuring a full day's usage without the need to constantly recharge. When it does come time to recharge, OnePlus has you covered with its blazing-fast charging technology. The device is rumored to support 100W wired fast charging, meaning you can quickly juice up your phone and get back to your activities without delay.
Periscope Lens and 100x Zoom
Exciting news has emerged regarding the OnePlus 12 series. Leaks suggest that OnePlus is currently testing a periscope lens for their upcoming devices. If all goes well, we can expect to see the OnePlus 12 equipped with this advanced lens, enabling users to achieve an impressive 100x zoom, similar to the capabilities of the Galaxy S21 Ultra. This exciting addition promises to take smartphone photography to new heights.
Also Read: Realme Narzo N53: Empowering Your Mobile Experience
Snapdragon 8 Gen 3 and OxygenOS 14
One of the highlights of the OnePlus 12 series is the expected inclusion of the powerful Snapdragon 8 Gen 3 silicon processor. This chipset is rumored to be the most robust processor in flagship smartphones, ensuring exceptional performance and gaming capabilities. Combined with the device's optimized software experience, OxygenOS 14, OnePlus users can anticipate a seamless and smooth user interface. Moreover, OxygenOS 14 is expected to offer enhanced customization options, allowing users to personalize their home screens similar to the offerings of Apple, Samsung, and Google smartphones.
The OnePlus 12 is set to feature the gen 3 silicon, which is touted as the most powerful flagship chipset. This chipset is designed with a titanium cluster, along with a single gold plus code and a combination of 5x 6 and 7x 6 cores, accompanied by a Reno 750 GPU. Built on the TSMC process, this chipset is anticipated to provide both power and efficiency, catering to the demands of modern smartphone users.
Complementing the powerful hardware, the OnePlus 12 will come pre-loaded with OxygenOS 14. This operating system is expected to bring significant improvements, including a squiggle progress bar in the media player, as seen in the first beta of OxygenOS 14 for the OnePlus 11. OnePlus intends to focus on design and performance with this new OS, possibly introducing lock screen customization options akin to Samsung's One UI, iOS, and Pixel OS 2.
OnePlus 12 Bezel-Less Display and Other Features:
To stay competitive with other smartphone manufacturers, OnePlus is rumored to incorporate a bezel-less display in the OnePlus 12 series. Drawing inspiration from H2A's bezel-less display, users can expect a high-quality screen that maximizes the viewing experience. While further details about the display specifications are limited, OnePlus has consistently delivered impressive visuals in their previous devices, and the OnePlus 12 series is likely to continue this trend.
Under the hood, the OnePlus 12 is expected to be a true powerhouse. It is speculated to feature the Qualcomm Snapdragon 8 Gen 3 chip, specifically the SM8650 variant. This cutting-edge chipset will provide lightning-fast performance and exceptional multitasking capabilities, making it perfect for power users. On the display front, the OnePlus 12 is rumored to sport a stunning 6.7-inch QHD OLED display with an impressive 120Hz refresh rate. This combination promises a visually immersive experience with smooth and fluid scrolling and animations.
Additional rumors suggest the possible inclusion of a 120-watt fast charger with the OnePlus 12 series. This would provide users with lightning-fast charging capabilities, ensuring minimal downtime and maximizing convenience.
Also Read: iPhone 15 Pro vs. iPhone 14 Pro
Conclusion
The OnePlus 12 is on the horizon, promising to deliver top-notch specifications and features. With the inclusion of a periscope zoom lens, gen 3 silicon, and OxygenOS 14, OnePlus aims to cater to the needs of tech-savvy users. The upcoming battle between the OnePlus 12 and Xiaomi 14 will undoubtedly be a spectacle to watch, as both companies strive to outperform each other in the ever-evolving smartphone landscape.
The OnePlus 12 is shaping up to be an impressive addition to the OnePlus lineup, offering groundbreaking features and specifications. With its triple camera setup, including the powerful 64MP Periscope Zoom lens, photography enthusiasts will have a blast capturing stunning images.
The device's Qualcomm Snapdragon 8 Gen 3 chip, large battery capacity, and fast charging capabilities ensure an exceptional performance and a worry-free user experience. As the release date approaches, OnePlus fans worldwide are eagerly awaiting the opportunity to get their hands on this highly anticipated flagship.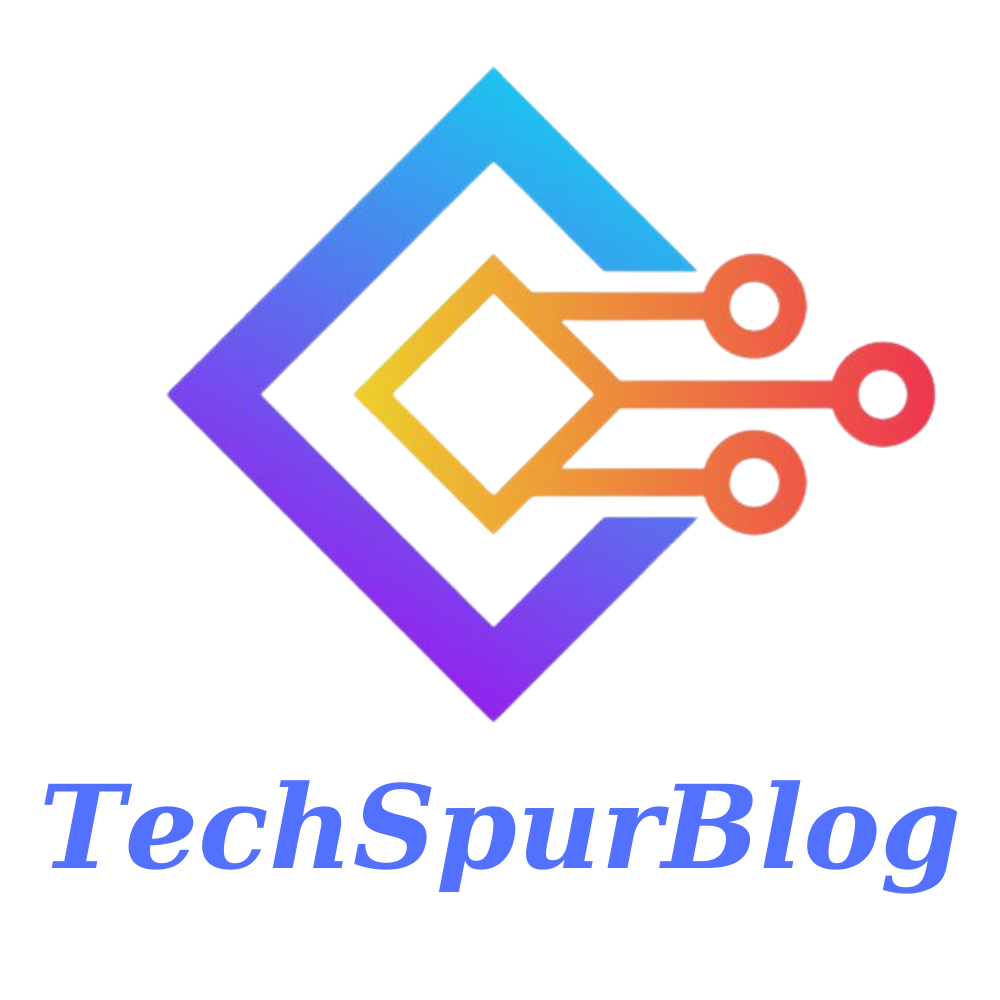 Techspurblog is a blog dedicated to providing industry-leading insights, tips, tricks and tools on topics such as web design, app development, SEO and more. We also provide reviews of the latest tech products and services that can help you get the most out of your business.