Bitcoin and other cryptocurrencies have gone from being background businesses to being the talk of the town. This thriving virtual asset scene has attracted the attention of investors and also birthed several Bitcoin projects and companies. If you're a business entering the cryptocurrency industry but looking to attract the right audience, you need a top advertising format company. This is where Bitmedia comes in. The crypto ad network is one of the top platforms that helps crypto businesses attract the right traffic. Here, we've explored the advantages of using Bitmedia.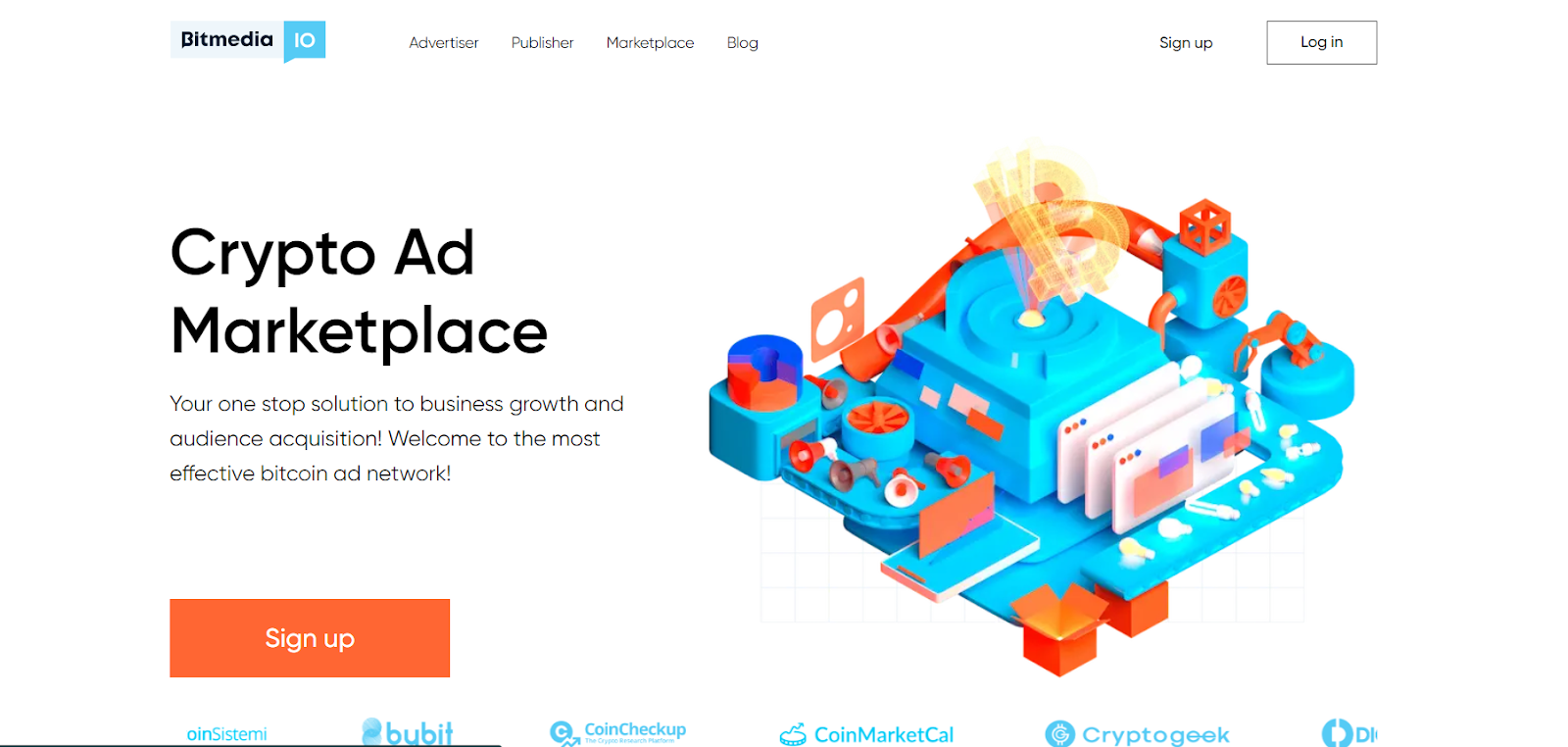 What Is Bitmedia?
Bitmedia.io stands out as a prominent digital network with a primary focus on the blockchain and cryptocurrency sectors. The platform excels at delivering tailored solutions by providing a versatile toolkit for effectively marketing products or services. Advertisers can choose from a variety of ad formats to suit their marketing goals.
One of Bitmedia.io's key strengths lies in its advanced tools. With this, companies can easily reach their intended audience and make the most of their campaigns. The platform goes a step further by including real-time data and analysis for monitoring the performance of all advertising initiatives.
Since its inception in 2015, Bitmedia.io has built a solid reputation among cryptocurrency firms. This is thanks to its unwavering commitment to the industry. Plus, it approaches every business independently, catering to their unique needs. As such, the platform has emerged as a go-to hub for advertisers looking to connect with their target audience.
Also Read: YouTube Redefines Ad Experience: Longer Ads, Fewer Interruptions
What Are the Advantages of Bitmedia?
The following are the perks of using Bitmedia:
Wide advertising reach
Quality impressions
Flexible targeting options
Multiple ad formats
Flexible pricing models
Responsible support
Custom campaign management
Performance tracking
Wide Advertising Reach
The ad network boasts over 7,000 crypto-related websites, providing its customers with an extensive target audience. This makes it easy to market products to the right people and attract potential customers.
Ad placement also matters, and Bitmedia recognizes the significance of being seen in the right places. That's why it strategically places adverts on reputable and effective platforms, enhancing visibility and boosting Return on Ad Spend (ROAS).
Quality Impression
Bitmedia is committed to providing advertisers with a clear and accountable ad-buying experience, ensuring payment only for top-quality impressions. To achieve this, each impression undergoes rigorous verification through multiple criteria, including runtime verification and third-party traffic control.
These meticulous verification steps are in place to filter out any potential issues, such as paid traffic fraud or bots. In cases of inappropriate impressions, customers receive refunds, and advertisers are not charged for subpar traffic quality.
Flexible Targeting Options
Bitmedia understands the value of reaching the right audience. As such, it empowers advertisers with the ability to choose where their ads appear. The platform lets you pick your trusted publishers or you can leverage its algorithms to determine the best placement based on your visitors' interests and website context.
For better targeting, there's the option for users to blacklist sources that they find unsuitable. It also offers multiple settings, which users can use to optimize their advertisements. These include:
Device Targeting: Choose to showcase ads on desktop or mobile devices, depending on the target audience.
Daytime Targeting: With this option, adverts are scheduled to be displayed during specific hours.
Geo-targeting: This allows marketing based on the region and specific locations.
Frequency Capping: This lets customers control the number of times their ads appear to each visitor, ensuring a balanced exposure.
Ad Rerun: It allows you to define when your ad should reappear to a visitor after they've clicked on it.
Also Read: Bridging Borders: Crafting International Social Media Campaigns that Resonate
Multiple Ad Formats
Bitmedia offers a diverse range of ad formats, providing advertisers and publishers with three compelling options:
Display Ads
These are presented in both text and images and are strategically designed to capture the attention of website visitors. The goal is to create an enticing visual experience that compels visitors to click, thereby maximizing profit potential from your customer base. Its banners are available in different sizes, allowing seamless integration on different websites.
Rich Media Ads
Rich media options go beyond the conventional format as they incorporate audio, video, and advanced features. Using this at Bitmedia, users can create smart, adaptable banner ads. This means that they can adapt to fit various screen sizes.
HTML5 Ads
Here is a dynamic option that provides captivating animations and text blocks. The interactive nature of HTML5 ads allows you to convey more information within a Bitcoin-focused advertisement.
Flexible Pricing Models
One of Bitmedia's standout features is its commitment to accommodating diverse budgets. Advertisers can pick between two robust pricing models: CPC (cost per click) or CPM (cost per mille). This flexibility allows businesses to optimize their campaigns based on specific objectives and financial considerations. Whether you seek performance-driven clicks or broader visibility, Bitmedia's pricing models cater to your goals.
Responsive Support
Bitmedia's commitment to customer satisfaction extends to its responsive support team. Available through live chat and email, the team is dedicated to addressing inquiries, providing assistance, and ensuring a seamless experience. Whether you have questions about campaign setup, need technical support, or seek guidance on strategy, Bitmedia's support is there to help.
Custom Campaign Management
Recognizing that one size does not fit all in the world of advertising, Bitmedia goes the extra mile by offering custom campaign management. Advertisers can opt for personalized packages, allowing for tailored solutions that align with unique advertising goals. This bespoke approach ensures that your campaigns are crafted to meet specific objectives.
Performance Tracking
The network provides advertisers with comprehensive performance tracking tools to provide insights into key metrics like impressions, clicks, and conversion rates. Armed with this data, advertisers can optimize their campaigns in real time. It also helps them refine their marketing strategies for maximum impact.
Also Read: Paytronix: The Ultimate Customer Engagement Platform
Unlock Earnings With the Bitmedia Affiliate Program
Joining the Bitmedia family not only opens doors to powerful advertising solutions but also presents a lucrative opportunity through its affiliate program. By introducing new users to the platform, you can earn a substantial income. Here are the benefits of the affiliate program:
Lucrative Commissions
Bring in new people, and you can earn up to 10% commission from the revenue that each referral generates. It's a straightforward and rewarding way to boost your income.
Instant Payouts
Through this scheme, customers enjoy the convenience of instant payouts, ensuring they have quick access to their earnings. Bitmedia values your time and effort and makes sure you reap the benefits promptly.
Varied Marketing Tools
Bitmedia provides you with even better tools through its affiliate program. These are also designed to boost your reach and help you bring in new referrals.
Complete Anonymity
Your privacy matters, which is why Bitmedia ensures complete anonymity for affiliates. It also protects your information with advanced features, so you don't have to worry about your safety.
Advanced Real-Time Statistics
Members can stay informed and in control with advanced real-time statistics. You can track the performance of your referrals, monitor your commission share, and make informed decisions based on the latest information.
Also Read: SEO vs PPC Advertising: Which Is the Better Option?
Summary
Picking Bitmedia as your preferred advertising platform comes with a long list of perks. These range from multiple ad formats to flexible prices and responsive support. To enjoy even more benefits, become an affiliate. This exposes you to commissions and faster payouts.
The platform has built a solid reputation, impressing multiple customers. In fact, according to Brais Mendez, "Bitmedia is the most reliable Ad marketplace in the cryptocurrency space. In comparison with their competitors, it is where we get the best leads and the lowest cpm."
Getting started is also easy. You simply have to visit the site and sign up. The process is easy and only takes a few minutes.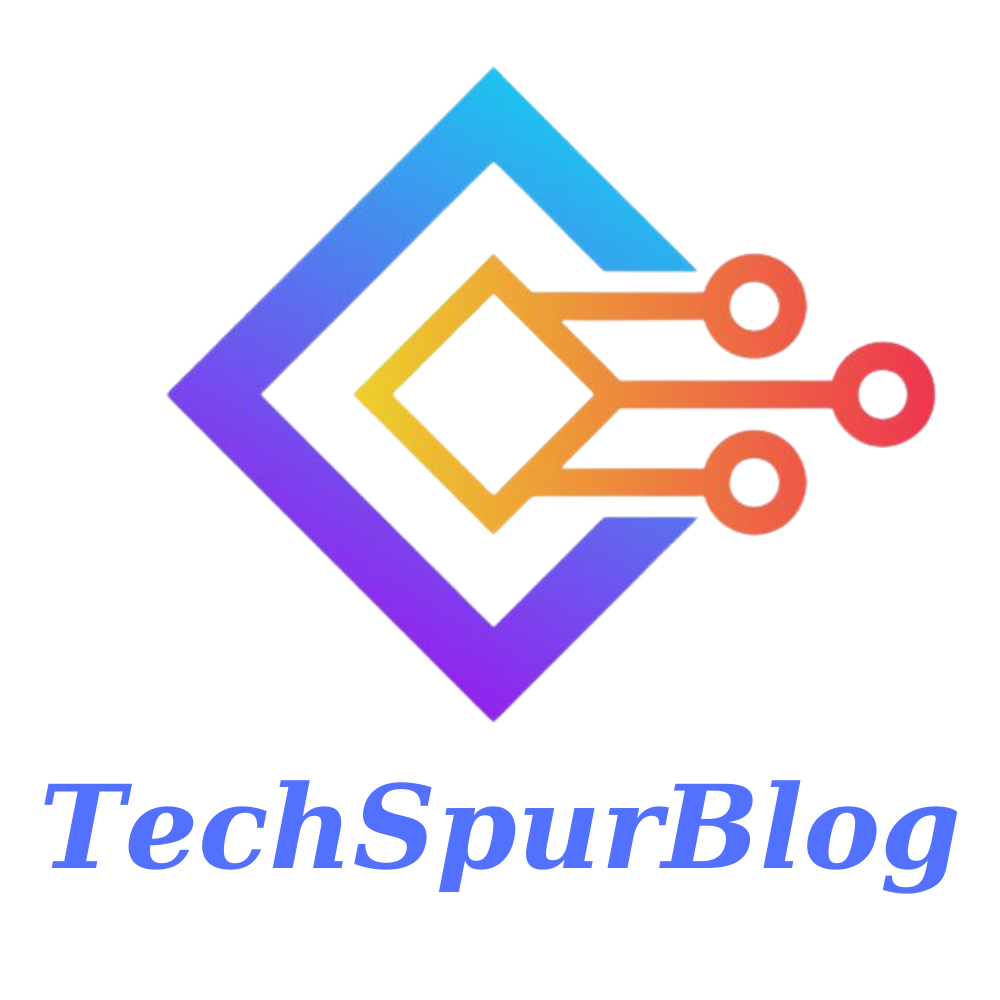 Techspurblog is a blog dedicated to providing industry-leading insights, tips, tricks and tools on topics such as web design, app development, SEO and more. We also provide reviews of the latest tech products and services that can help you get the most out of your business.