Despite the fact that Snapchat does not have the popularity of Instagram or TikTok, this social network is characterized by offering a large amount of entertainment to all its users, thanks to all the filters it offers and its wide range of functions, which have made it become one of the most interesting applications. However, if you don't have a phone number to register with, here we will explain how to create snapchat account without phone number.
Luckily, there are several ways to create an account on the social network without having a phone number for it, this in case you have lost it or it has been stolen. So this will not be a limitation for you to start taking advantage of everything that this application offers you.
Therefore, if you want to create a Snapchat account without a phone number, here we will explain step by step how you can achieve it. To do this, follow in detail everything that we will teach you throughout the post.
Also Read: How to Send a Snap with the cartoon face lens in Snapchat
Methods to sign up for a Snapchat Account Without Phone Number
There are three ways to carry out this process and without the need to perform any trick or anything similar. They are valid options for the platform and that will help you to be part of this community. Therefore, here we present you the three ways to achieve this.
Sign up with an email address
In general, these types of platforms usually request an email or phone number to verify that the person who registers is real. This will prevent the social network from being filled with fake bot accounts. Therefore, you do not necessarily have to provide a phone to be part of it.
This is how the application also allows you to enter an email address where the verification code will be sent to you. To do this you will need to follow each of these steps:
Step 1: Sign in to Snapchat
The first thing you should do is enter the social network app, you can do this from your iPhone or Android mobile.
Step 2: Sign up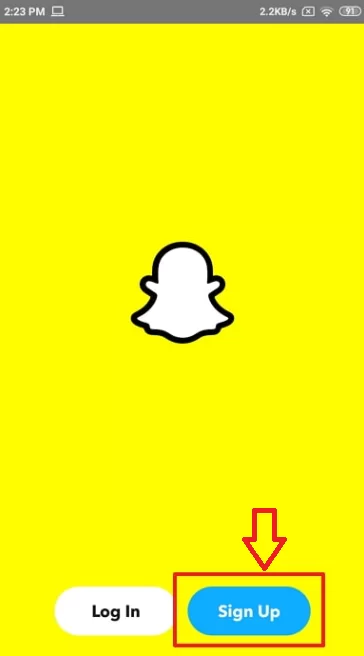 Now on the main page of the app you will find two options: "Login " or " Register " in this case, click on the second to start the account creation process.
Step 3: Grant the permissions to the app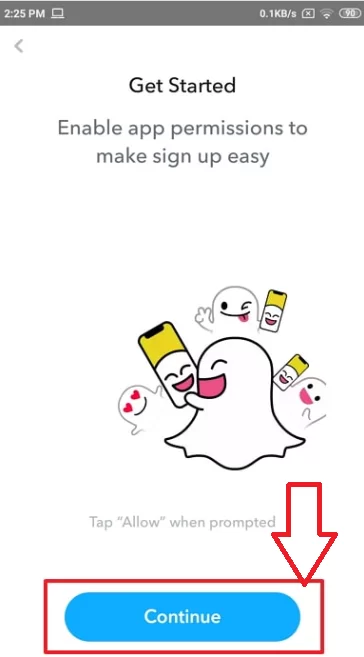 In the next window you will be asked to provide the permissions to the app so that the registration process can be facilitated, in this case you must press the " Continue " button.
Step 4: Authorize the app to access your contacts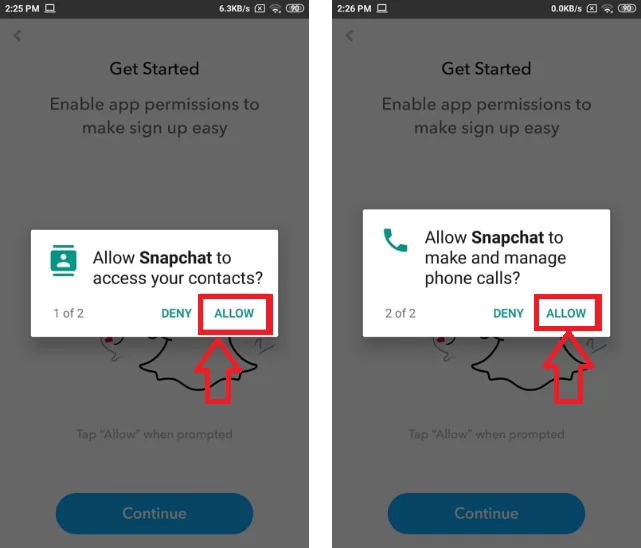 Now the application will ask you for permissions to enter your contacts and phone calls, here you must press the " Allow" button to continue advancing.
Step 5: Fill in the data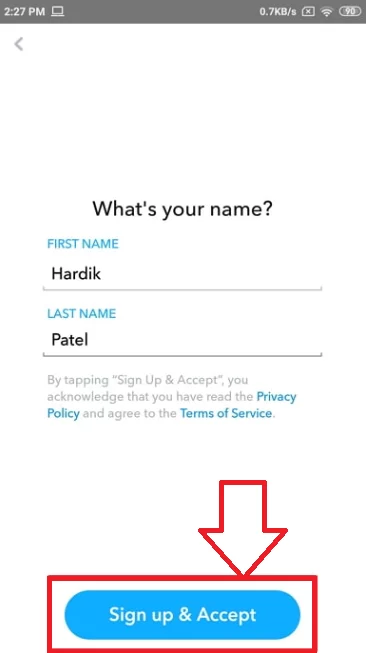 The next thing will be to enter your first and last name in the corresponding fields. Once this is done, click on " Sign up and accept " to continue.
Step 6: Enter your date of birth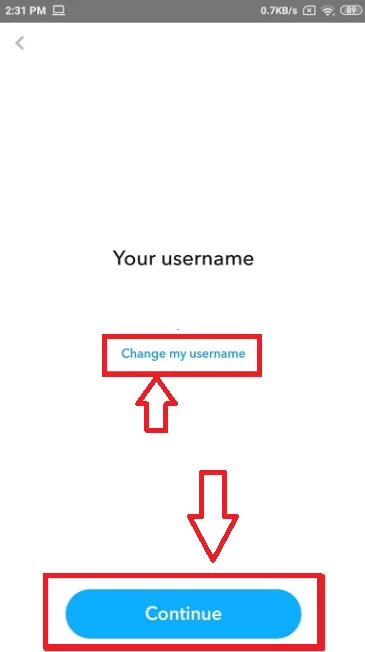 Subsequently, a new window will open where you will have to provide the data of your date of birth. Once entered, click on "Continue".
Step 7: Add your username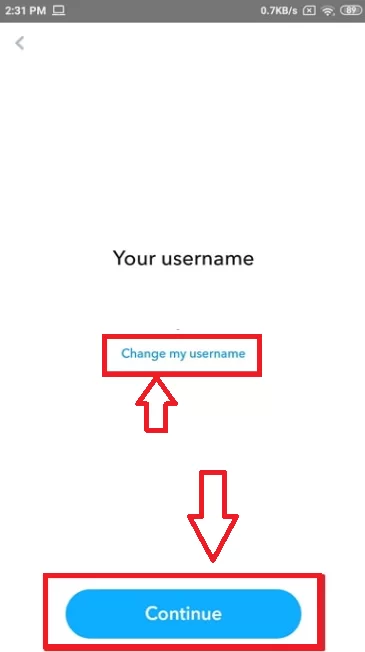 The app will suggest a username based on your real name. Here you can leave it in case you like it or just change it. When you have defined the name, click on " Continue ".
Step 8: Select a password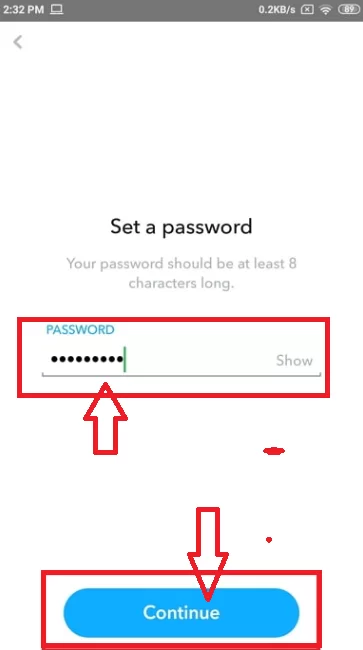 In this step you will have to define the password to access the social network, it must have at least 8 characters, we recommend using uppercase and lowercase letters, as well as symbols and numbers to make it stronger.
It is important that you select a password that is easy for you to remember, since if you forget it you will have to go through the Snapchat password recovery process.
Step 9: Enter the email instead of your phone number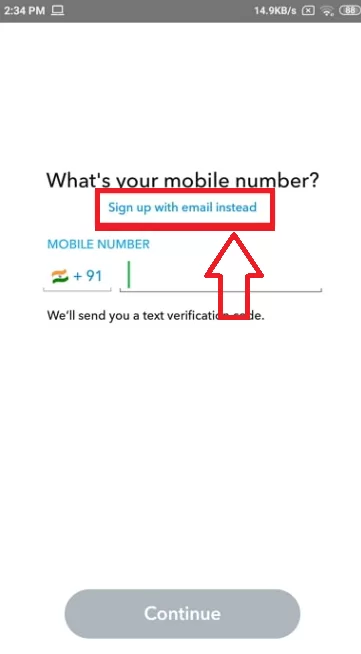 At this point, the app will ask you to add your phone number to account settings. However, it also gives you the option so that you can do it with an email address. Therefore, click on it to use an email instead of the phone number.
Step 10: Enter your email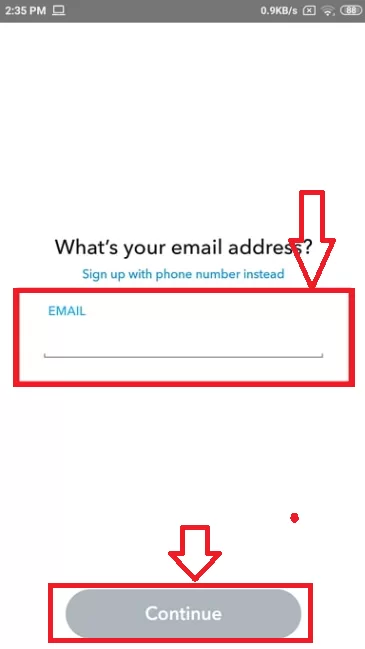 A new window will open where you will have to enter your email address. Make sure you have access to the account as they will send you the security code there to verify your registration. Therefore, once this is done, click on "Continue".
Step 11: Account created
Now you must start adding your contacts who have the app installed so that you can start interacting with them and having more content on the social network. You will also need to configure your profile, as well as add a cover photo of yourself.
Also Read: Unlock the Butterflies Lens on Snapchat: A Magical Visual Experience
Sign up with another phone number
Snapchat only asks for your phone number for one reason, and that is to send you a verification code to make sure it's not a bot. Therefore, another possibility is that you use the number of a friend or family member. Who does not have this social network or is not interested in creating an account on it.
Keep in mind that any number is valid as long as it works and you can access the code that they will send you there. If you already have someone to lend it to you for this step, then you just have to repeat all the instructions already mentioned and in the section on adding this value, you just have to add it and continue. It's that easy to create a Snapchat account.
Using a dummy number
Another way is to create a fictitious telephone number, you can do this through different web pages that allow you to create digital numbers to carry out these processes. So you can keep your main phone away from these social networks if you are looking for more privacy.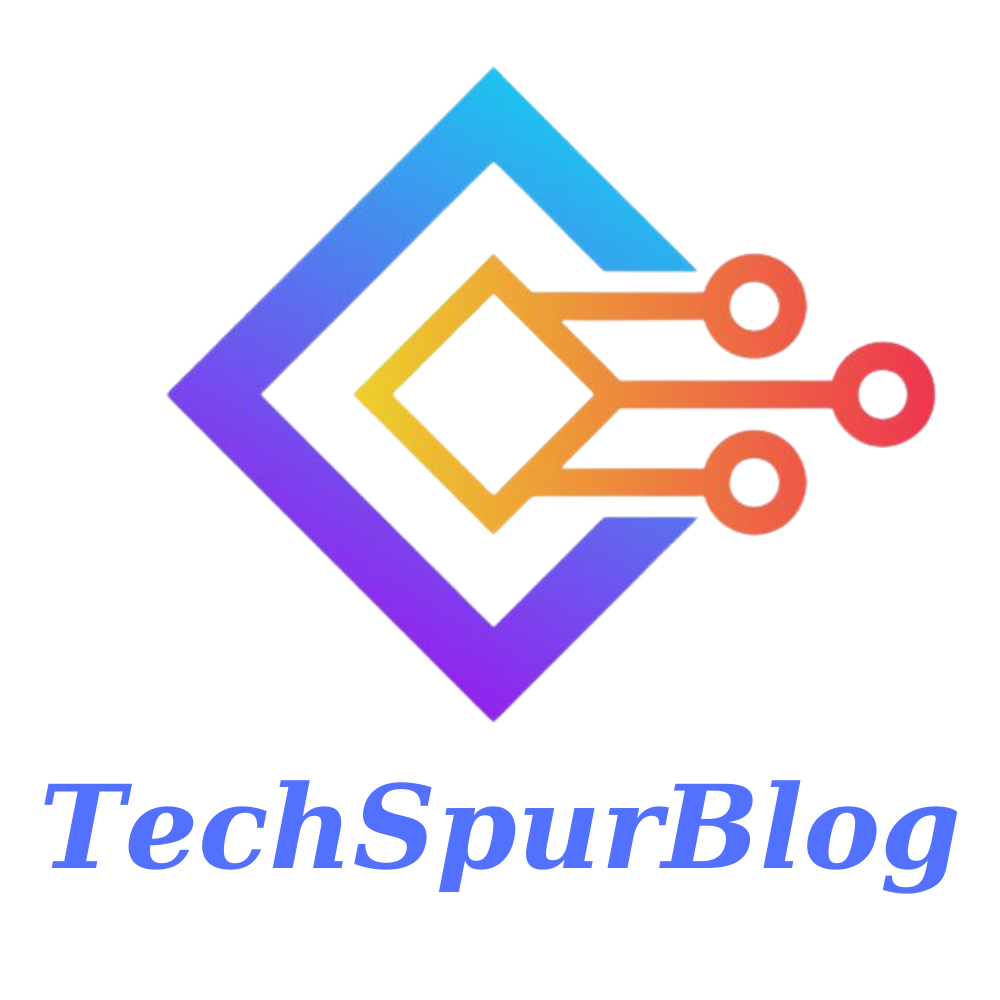 We are the founders of Techspurblog and we have been in this industry for over Four years. We pride ourselves on being the global leader in developing Technology Blog, which can create original content.
We are a team of enthusiastic people who want to share our experience, knowledge and enterprise with the world. We love what we do and we hope you will too!