In an era of advancing technology, our oral hygiene routines are no exception to innovation. Whether you're a tech-savvy dental enthusiast or simply looking for an efficient path to a brighter smile, these cutting-edge Electric toothbrushes have got you covered. We explain the perfect dental companions designed to keep your teeth gleaming and your gums healthy.
Philips Sonicare ProtectiveClean 6100
The Philips Sonicare ProtectiveClean 6100, priced at just $129, is a game-changer in oral hygiene. This electric toothbrush is tailored for individuals with sensitive areas, braces, fillings, crowns, veneers, and other orthodontic work.
What sets it apart is its adaptability, automatically adjusting to your chosen brush head for the optimal brushing experience. With three customizable modes – Clean, White, and Gum Care – it ensures superior cleaning and gum health.
The Electric Toothbrushes also issues reminders for brush head replacement and prevents excessive pressure on your teeth. Its convenience extends to travel, with a hygienic storage case and an extended two-week battery life. With up to 7 times more plaque removal than manual toothbrushes, the Philips Sonicare ProtectiveClean 6100 offers a ticket to a healthier, brighter smile in 2024.
Also Read: Top 7 Rugged Smartwatches of 2023
Oral-B Pro 5000
The Oral-B Pro 5000, available for just $81, incorporates Bluetooth communication to provide real-time feedback on your brushing habits, ensuring an optimal dental routine. Its 3D cleaning action is designed to break up plaque and remove it along the gumline. With five different modes catering to various oral needs, the Pro 5000 ensures peak performance while protecting your gums with a visible Pressure Sensor.
This device encourages regular maintenance to maximize battery capacity and even features a built-in 2-minute timer to promote comprehensive cleaning. As the first electric toothbrush brand accepted by the ADA, the Oral-B Pro 5000 offers healthier gums and a brighter smile.
AquaSonic Duo Pro
The AquaSonic Duo Pro, priced at $79, is designed for two and boasts a comprehensive set of features. With 40,000VPM motors and 30-day battery life, this toothbrush stands out. Its UV sanitization technology ensures a clean brushing experience by killing 99.99% of germs. Dual brush docking stations also offer true wireless charging.
Endorsed by the ADA Council on Scientific Affairs, Duo Pro is proven to remove plaque and prevent/reduce gingivitis. It goes beyond cleaning, with modes for teeth whitening, polishing, and gum health. This package includes 10 ProFlex brush heads and two travel cases, making it perfect for travel.
BURST Original Sonic
The BURST Original Sonic Toothbrush, priced at $49, is a smile-transforming solution, proven to remove up to 10 times more plaque than a manual toothbrush. With 33,000 sonic vibrations per minute, it deep cleans, whitens teeth, and reduces gum bleeding. Its one-month battery life, USB charger, and wireless charging make it a perfect travel companion.
The BURST toothbrush features a smart timer and three modes, ensuring a customized brushing routine. With a 2-year warranty, BURST Customer Service is dedicated to helping you achieve your dental goals.
Also Read: 10 Mini Electric Cars Shaping the Future of Urban Mobility in 2024
7MAGIC D26 Sonic Electric Toothbrush
The 7MAGIC D26 Sonic Electric Toothbrushes, available for just $54, uses the latest sonic technology to deliver 40,000 vibrations per minute. It outperforms manual toothbrushes by over 15 times, with 18 brushing settings and three intensity levels to cater to various dental needs.
The package includes six replacement brush heads and a handy reminder system for replacements. A 2-minute smart timer and 30-second pause reminder ensure an effective teeth cleaning experience. With wireless charging and a 60-day battery life, the 7MAGIC D26 Sonic Electric Toothbrush is perfect for home and travel.
Oral-B Pro 1000
The Oral-B Pro 1000, priced at just $39, is proven to remove up to 100% more plaque along the gumline compared to manual toothbrushes. Its dentist-inspired round brush head technology ensures a gentle yet thorough clean. With three easy-to-use cleaning modes and a quadrant timer, this toothbrush promotes personalized care.
Oral-B offers a range of brush heads for various needs, helping to remove plaque and prevent/reduce gingivitis. This trusted choice of dental professionals ensures an upgraded oral hygiene routine.
Philips Sonicare 4100
The Philips Sonicare 4100, priced at $39, is designed for a cleaner, healthier smile, removing up to 7 times more plaque compared to manual brushing. It features a pressure sensor, two intensity settings, a 2-minute SmarTimer, and QuadPacer for effective brushing.
The Electric Toothbrushes also reminds you when to replace the brush head and boasts a long battery life of up to 2 weeks on a single charge. Upgrade your daily oral care routine with the Philips Sonicare 4100 and enjoy the benefits of a brighter, cleaner smile.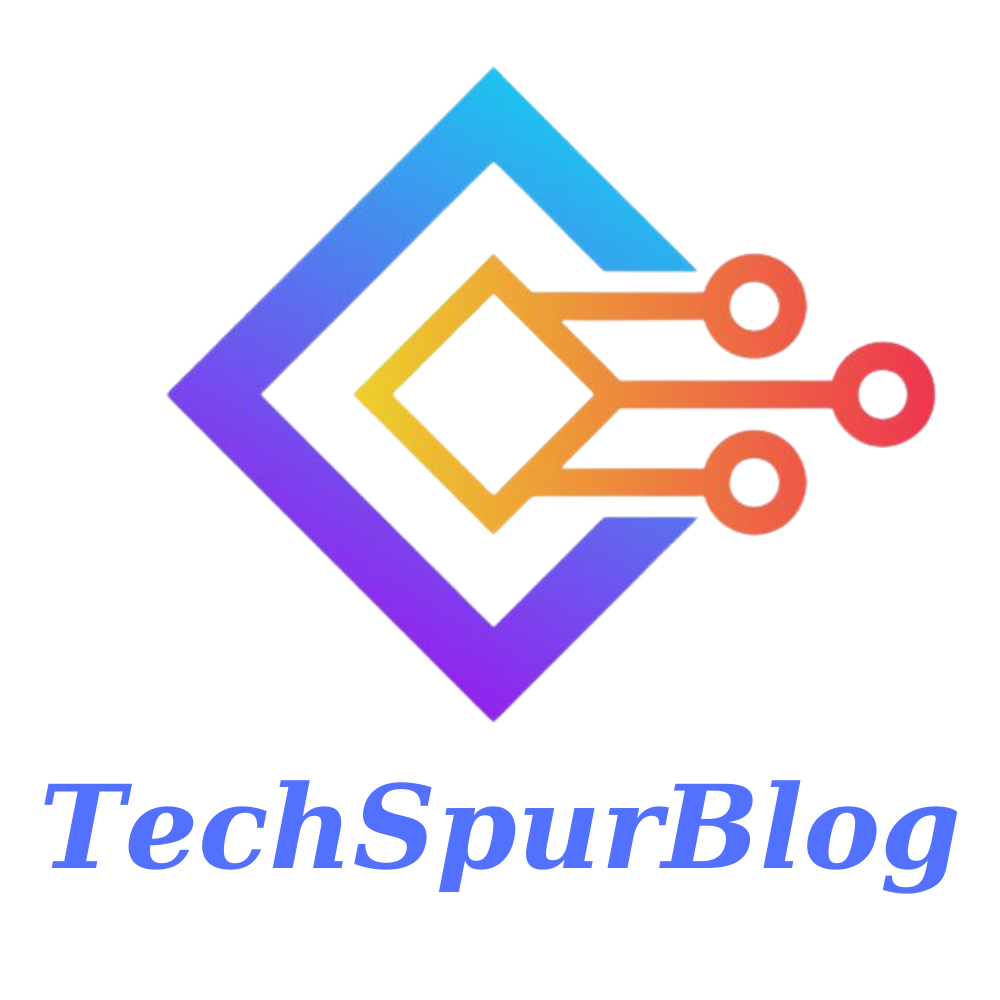 Techspurblog is a blog dedicated to providing industry-leading insights, tips, tricks and tools on topics such as web design, app development, SEO and more. We also provide reviews of the latest tech products and services that can help you get the most out of your business.