Shopify is an online e-commerce platform allowing people to create and run online stores. Thanks to Shopify, anyone from anywhere can start selling products online. This article will look at how it went from allowing its owner to sell snowboards to being one the most successful e-commerce platforms in history. 
About Shopify
If you've ever bought something from the internet that wasn't from Amazon or eBay, you have likely used Shopify.
Shopify is an e-commerce platform designed for small businesses to create online shops to sell their products anywhere. With Shopify, people can build their online stores and make a growing customer base to compete with large online shopping sites such as Amazon and large shops such as Walmart.
Whether you want to start a new online-only business or you're a brick-and-mortar store that wishes also to sell online. Shopify provides a platform to create and run an online store easily. It allows you to manage your orders, keep on top of stock counts, and always ensure you deliver to the correct address.
The company started when a man who wished to sell snowboards realized there was no platform for him to create a new online store. So, he made Shopify, which was far more successful than his snowboard store.
Shopify has thousands of stores today, but here are just a few of our favorites.
Hiut Denim Co. (Jeans made from Welsh Denim)

Rowan (high-quality dog care products)

LastObject (Sustainable items that people can use in their daily lives).
Thanks to Shopify, the days of owning a building to have a store are in the past.
Also Read: Why is Magento a Good Choice for eCommerce Website Development?
Company Highlights
In 2010, Shopify launched m-commerce, which enabled Shopify store owners to create mobile-friendly versions of their stores. So, customers can now order items when they are away from their computers.
2011 saw the introduction of 'Shopify Experts.' So now, whenever a shop owner has an issue or needs help, there will be an expert who can guide them through the problem and get to the bottom.
2013 was when Shopify payments came into effect. Before then, customers made most payments via third-party apps such as PayPal. But Shopify Payments enabled people to pay directly with credit or debit cards.
In 2014, Shopify plus came in. This allowed those with high volumes of transactions to handle all of their orders better.
In 2015, Shopify started omnichannel marketing, allowing shop owners to link their Shopify stores with their Facebook accounts for seamlessly connected marketing.
Shopify Capital came about in 2016, which is a funding scheme that allows stores to get a booster start. However, this booster does mean Shopify takes a higher percentage of the income.
And finally, 2020 saw the launch of SHOP- a digital assistant that helped with paying, tracking, and discovering.
From the start, Shopify has been at the forefront of custom ecommerce software development. So now, anyone with a computer and entrepreneurial spirit can create their own online store.
From the start to the present
"To me, a great company starts with a great product and ends with a great product"- Tobin Lutke, Shopify CEO.
We completely agree with him here. No matter how good your marketing is, a company can only be successful with a good product. In 2004, Lutke noticed the pain points in Global E-commerce and decided to create his own company to solve the issues.
He created an online store called 'Snow Devil'- which sold snowboards. However, all the online store software was for already established stores moving online. He didn't like the available e-commerce software as it was expensive, complex, and inflexible.
However, Lutke wasn't just an amateur snowboard seller but also a software engineer. He had the skills and the desire to create his own e-commerce platform. However, what started as a platform to help him sell snowboards soon became one of the most popular online software.
Shopify focuses on the essentials of running an online store, such as templates, order feeds, inventory, and PayPal/credit integration. By focusing on these basic concepts that all stores need, Shopify has allowed people to create online stores without all the baggage that previous software came with.
Customizing a store is incredibly easy. You do not need to know much about software or web design to create a store that your customers will love. Customization is key, and each store is tailored to fit the needs and wants of the store owner and their customer.
By 2009, Shopify had replaced Yahoo Stores and Microsoft Commerce as the most popular e-commerce platform.
Later, Lutki saw the value of an open-source platform, so he created an external API and app store so people could improve their stores.
"E-commerce is a highly individualized business. Every store wants to offer a unique buying experience but providing too many features makes the software cumbersome and difficult to use"
It's clear from this quote that Lutki knows that each business is different. From the owners to the products to the customers. So, it wouldn't make sense for all online stores to be carbon copies of one another. 
The app store was another massive development for Shopify. In 2012, when the app store launched, the average merchant used one app on average. By 2018, that number had gone up to 6. 
Apps enable people to better customize their store for their business, for example. 
HeyDay is a conversational AI bot that answers common questions from customers. 

Route allows your customer to have full transparency when tracking their parcels

Loox allows customers to leave reviews on previously bought items. 

Joy is great for creating a loyalty program. '

Printful allows you to print products on demand. 
Shopify gets its revenue from two sources. Merchant Solutions (which makes 60% of their income) is the typical service that allows shop owners to build their online store. And Subscription Solutions is software that helps people to create their own subscription service. 
Conclusion
Shopify is an incredible e-commerce platform designed for small business owners who want to create their own online store. Even today, Amazon has a monopoly on the online shopping market. However, smaller stores can offer excellent products, ethically made and tailored to a very niche customer base. 
The Shopify platform has allowed these businesses to create online stores and compete for customers against larger chains such as Amazon and Walmart. Just because the world is going online does not mean we have to live our lives only buying from large corporations.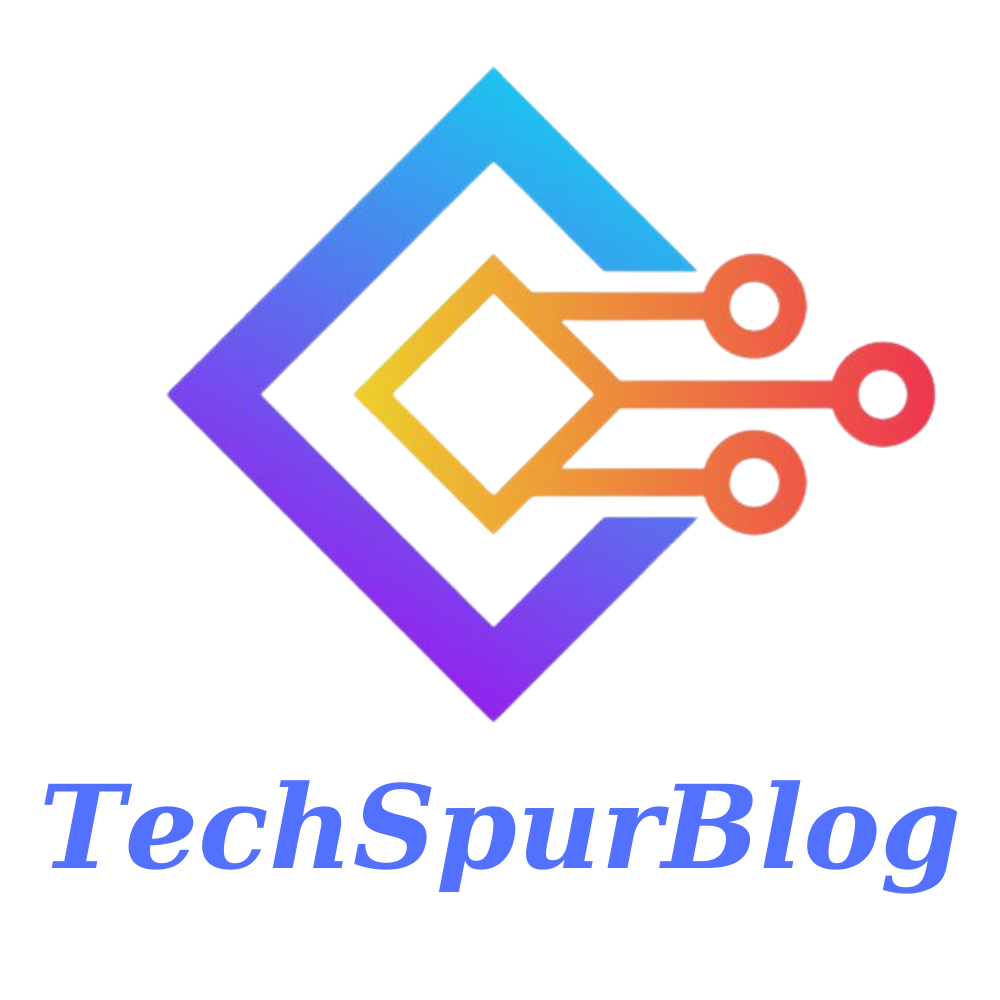 Techspurblog is a blog dedicated to providing industry-leading insights, tips, tricks and tools on topics such as web design, app development, SEO and more. We also provide reviews of the latest tech products and services that can help you get the most out of your business.