As the world of smartphones continues to evolve, a new trend is gaining momentum foldable phones. Many tech giants have joined this revolution, and now Google has thrown its hat into the ring. With the recent unveiling of its first foldable smartphone, the Pixel Fold, Google aims to make its mark in the competitive foldable phone space. Here, we will explore the features of the Pixel Fold and assess its potential to take on its competitors.
A Leap Forward in Design
The Pixel Fold brings together the portability of a smartphone and the immersive experience of a tablet. Device boasts a flexible display that seamlessly folds in the middle, allowing users to enjoy the best of both worlds. Google has paid attention to the details, incorporating a hinge sensor that enhances the device's dynamic feel and usability. The foldable phone allows users to effortlessly switch between folded and unfolded states, offering a 5.8-inch screen in the folded position and expanding to a larger 7.6-inch display when unfolded.
Also Read: Why the Google Pixelbook 12in Should be Your Next Device
Photography Reinvented
Google's commitment to the mobile photography experience shines through in the Pixel Fold. Equipped with three rear cameras, including a 48-megapixel primary sensor, a 10.8-megapixel ultra-wide lens, and a 10.8-megapixel telephoto lens with a 5x optical zoom, the device promises to deliver exceptional photography capabilities. With these impressive specifications, Pixel Fold aims to stand out as a powerful imaging tool in the foldable phone market.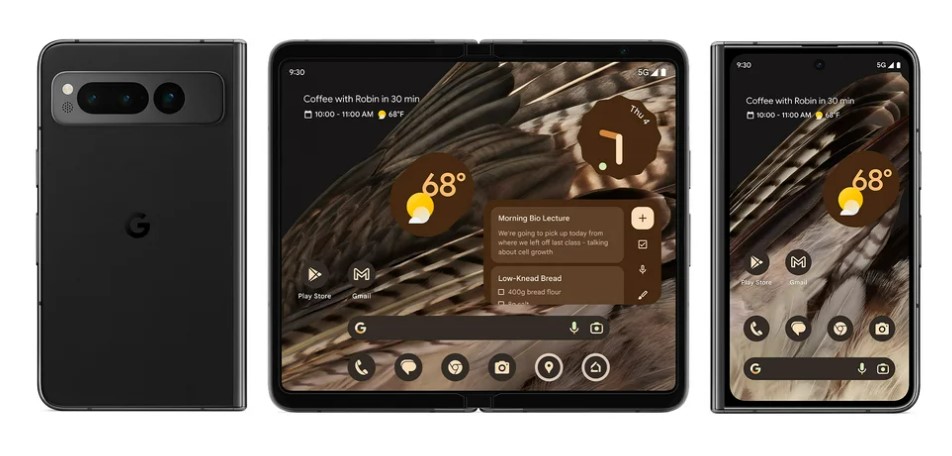 Unveiling the Price and Availability
Pricing is always a crucial factor when it comes to consumer electronics. And the Pixel Fold is positioned in the premium segment. Priced at $1,799, the device is aimed at users seeking cutting-edge technology and a unique user experience. Initially, the Pixel Fold will be available in Germany, Japan, the UK, and the US, with plans to expand into other markets at a later stage. While Google has not provided a specific timeline for these expansions, it indicates the company's intention to bring the device to a wider audience.
Also Read: What is Action Camera Microphone Attachment & Best List 2023
Competition and Future Prospects
As Google makes its entry into the foldable phone market, it faces competition from established players and other emerging contenders. Companies like Samsung, Huawei, and Motorola have already released their foldable phone models, gaining a head start in terms of market share and consumer trust. Google's brand reputation and innovative technologies, however, give the Pixel Fold a fighting chance.
To truly assess the Pixel Fold's success, consider factors such as durability, software optimization, and user feedback. Early adopters and tech enthusiasts will eagerly anticipate real-world performance reviews and comparisons with competitors to gauge the device's strengths and weaknesses.
Also Check: Google Launches New AI Tools
Google's Pixel Fold Features
The Google Pixel Fold introduces a new era of foldable smartphones, combining impressive features and cutting-edge technology. Its record-breaking thinness, sturdy hinge, stainless steel frame, and optimized software make it a formidable competitor in the market. While the inner bezels leave room for improvement, the Pixel Fold's overall package is compelling.
Boasting an array of impressive features, the Pixel Fold aims to make a significant impact on the industry. In this article, we will delve into the top 10 features that set this device apart from its competitors and make it a compelling choice for tech enthusiasts.
1. Unprecedented Thinness:
The Pixel Fold claims the title of the thinnest foldable phone ever released when unfolded. Measuring only 12.1mm, it surpasses Xiaomi's mixed fold 2 and establishes itself as a frontrunner in the world of foldable devices.
2. Flexible Hinge Technology:
Unlike some other foldable smartphones, the Pixel Fold features a robust hinge that can hold the device securely at any angle. This innovative Flex mode, as Samsung calls it, enhances user experience and expands the possibilities of how the device can be used.
3. Premium Stainless Steel Frame:
Google has opted for a stainless steel frame, offering enhanced durability and a more premium feel compared to the aluminum frame found on the Pixel 7 Pro. This choice of material reinforces the device's overall build quality.
4. Enhanced Multitasking Capabilities:
Foldable smartphones are renowned for their superior multitasking experiences. The Pixel Fold continues this trend by offering seamless drag-and-drop functionality between apps. Google has optimized over 50 of its applications for the larger screen, including popular services like Gmail, YouTube, and Meet.
5. Cutting-Edge Camera Configuration:
The Pixel Fold houses the latest camera setup, including a 5x periscope zoom lens. While it may not be Google's absolute best camera configuration, it outshines Samsung's Z Fold 5 by incorporating this highly desirable periscope zoom lens.
6. Impeccable Cover Screen:
The Pixel Fold's cover screen stands out for its well-designed display, which doesn't feel cramped despite its 5.8-inch size (compared to the Z Fold 4's 6.2 inches). The wider screen provides users with enhanced utility for everyday tasks.
7. Extensive Software Offerings:
Just like Google's regular Pixel phones, the Pixel Fold comes loaded with the full suite of Google software features. From the Magic Razor and Photo Unblur to Cinematic Video and Motion Mode, users can enjoy a rich array of creative tools. Additional features such as Real Town, Live Cast Later on Interpreter, and Long Software Support further enhance the user experience.
8. Pricing and Availability:
The Pixel Fold is priced at $1,800, putting it on par with Samsung's Z Fold 4. It is scheduled for release in June and will be available for purchase in stores. The pricing strategy positions the Pixel Fold in the premium segment of the foldable smartphone market.
9. Room for Improvement: Bezels:
While the Pixel Fold excels in many areas, the inner bezels leave something to be desired. Their substantial size feels out of place in a market where competing devices boast sleeker, more modern designs. However, the Pixel Fold's other outstanding features may compensate for this minor drawback.
10. Overall Impression:
Google's entrance into the foldable smartphone arena with the PixelFold marks a significant milestone. With its impressive thinness, durable hinge, optimized multitasking capabilities, cutting-edge camera configuration, and feature-rich software, the Pixel Fold stands as a strong contender in the foldable smartphone market. The device's bezels may not be ideal, but for users seeking an innovative and powerful foldable smartphone experience, the Pixel Fold is certainly worth considering.
Conclusion
Google's foray into the foldable phone market with the Pixel Fold showcases the company's ambition to expand the AI sector. By combining portability, an immersive display, and a strong focus on photography, Google aims to position the Pixel Fold as a compelling choice for tech-savvy consumers.
Priced at the higher end of the spectrum, the device targets users seeking cutting-edge technology and an unparalleled user experience. As the Pixel Fold hits the market, it remains to be seen how Google's entry will impact the competitive landscape and whether it will emerge as a formidable player in the foldable phone space.
As it hits stores in June, tech enthusiasts eagerly await the opportunity to experience the power and versatility of Google's first foldable smartphone.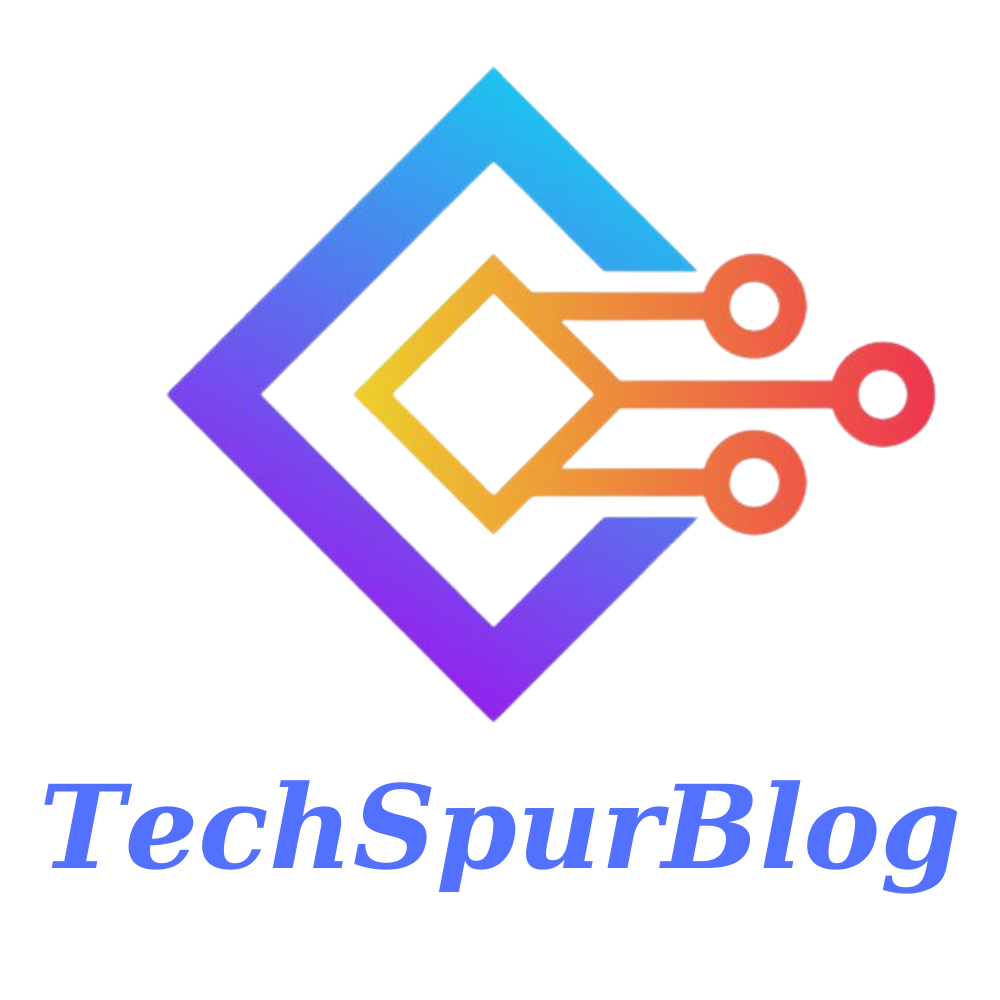 Techspurblog is a blog dedicated to providing industry-leading insights, tips, tricks and tools on topics such as web design, app development, SEO and more. We also provide reviews of the latest tech products and services that can help you get the most out of your business.