Do you want to ensure you have a professional business address without the associated cost of renting in London? A virtual office is an excellent option for online or at-home businesses or foreign businesses needing a presence in the UK. With 18% of the workforce working remotely full-time, virtual office services have become a trend. When you sign up for a virtual office address, you can add the address to your marketing material, including emails, website, brochures, and official documents. 
But what's the best one for you? The ideal service provider should have top-notch services, incredible locations, and a local and global footprint. This article highlights the best virtual office providers in the UK so you can cash in on the benefits:
Regus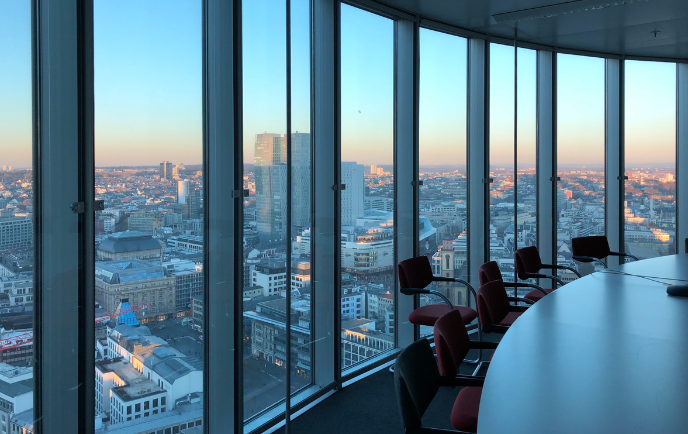 Top of the list of office address providers in the UK is Regus. Regus offers customers an unparalleled choice of design, location, fit-out, and building through its diverse portfolio. You get to choose a suitable workspace to meet your unique needs. Whether you need a virtual address, workspace, or building, Regus can help you. 
Regus empowers you to build your company's presence with a virtual office in the United Kingdom. They also offer mail forwarding, call answering services, meeting rooms, and desk space access. Meet clients or interview candidates in a professional, conducive environment or book meeting rooms seamlessly to give your brand a professional outlook through Regus. Regus provides the following services: 
Professional address in a prime location

Available in thousands of locations worldwide

Phone answering services

Virtual office plus workplace access

Meeting room use and office days and deskspace access

Access to Regus' global business lounge network
The Office Group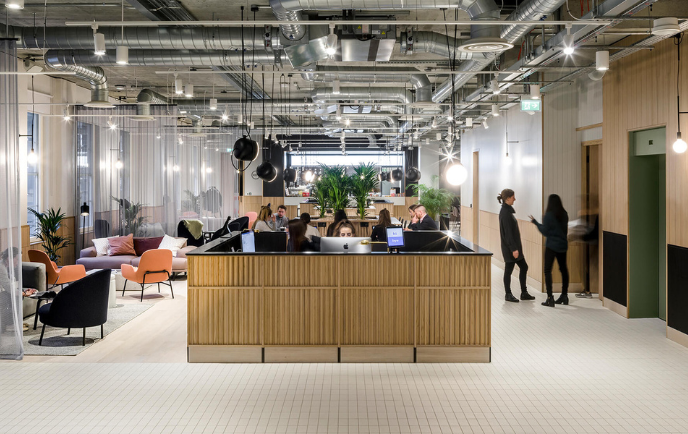 The Office Group is another option when looking for the best-registered best registered office address service provider. Founded by Olly Olsen and Charlie Green, The Office Group creates beautifully designed buildings and well-structured memberships. This virtual office service makes the spaces and contracts flexible to help businesses thrive. 
The Office Group offers many choices with over 50 locations across the UK and over 20,000 members. It also focuses on the architecture, location, and context of each building to generate a real sense of ownership and community. The following reasons are why you consider The Office Group:
Custom space design

Furniture options

Over 350 fully equipped, versatile meeting spaces

Different sizes, styles, and layouts to suit you

Allows you to choose membership of your choice

You can sign up for a virtual office or your dedicated desk in a quiet study

Offer 50 tastefully designed workspaces in the UK and Germany

Gyms, cafes, and roof gardens in the locations

Flexible plans that let you scale up your business
The Argyll Club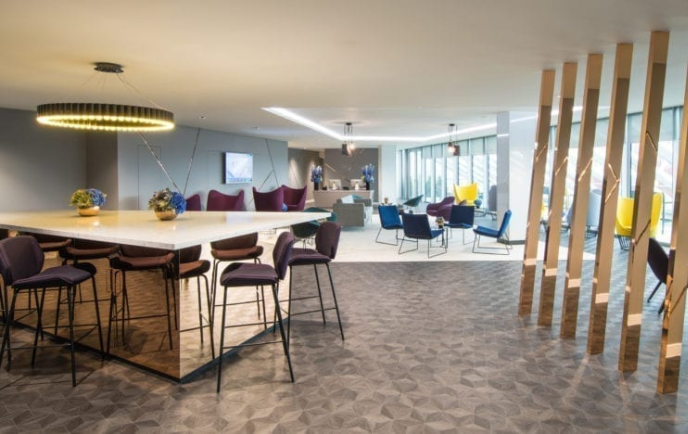 Another exceptional virtual office services provider in the UK is The Argyll Club. The company provides businesses with workspaces and services in London's prime locations. With Argyll, you get the flexibility you need with its coworking space, offices, and meeting rooms. You get top business locations in London–from St James's Square to Berkeley Square. Your business address will be in one of the capital's most prestigious buildings. 
The vast collection of impressive meeting rooms and event spaces makes the perfect environment for your company's needs. Think of the Dome Room's circular table at 1 Cornhill or Octagon Point's city views. Here are some advantages of Argyll's virtual office service:
Refined aesthetics with

attention to detail and the finest quality office furniture

Seamless service to support you and ensure your business runs smoothly

Iconic Locations–including Pall Mall and 85 Gresham Street
Ascent Properties
Ascent Properties is another notable UK-based virtual office service company. Their services include serviced offices, meeting rooms, shared workspaces, and virtual offices. Ascent's portfolio includes serviced office buildings, industrial estates, and retail leisure spaces across London. To help growing businesses, Ascent designs its service offices so that you can focus on scaling your business instead of worrying about office setup and management. Here are some advantages of Ascent's virtual office services:
Flexible contracts

Private offices from 1-2 desks upwards

Fully furnished meeting rooms

Super fast internet ready

Networking events

Facilities management

Serviced offices

Dedicated work environment
Your Virtual Office London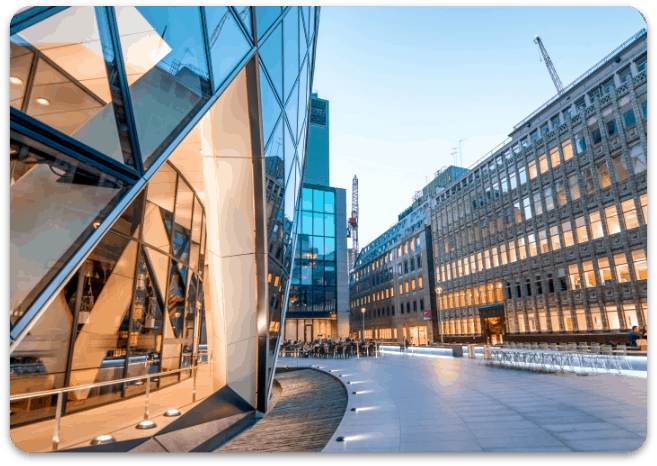 This is another well-known virtual office service in London. This company lets you create a professional presence in the UK. Add value to your business without the hassle of employing staff or owning your premises or equipment. Another advantage of this service is the premium office addresses in central London which you can use as your office address. 
Besides virtual office service packages, Your Virtual Office helps you grow with free company formation and free meeting room use with some of their packages. Besides, you can pay online and start using the address immediately. Your virtual service offers the following:
Virtual office address

London address

Call answering

Meeting rooms

Company formation

Business bank account

Website Design 

Business accounting
In Summary
Whatever industry you're in, whether technology startup, finance brand, wellness business, and more, the first impression matters. Having an office address helps build confidence in clients and customers. Virtual office address providers help you overcome this challenge.
Also Read : How To Start A Business From Home?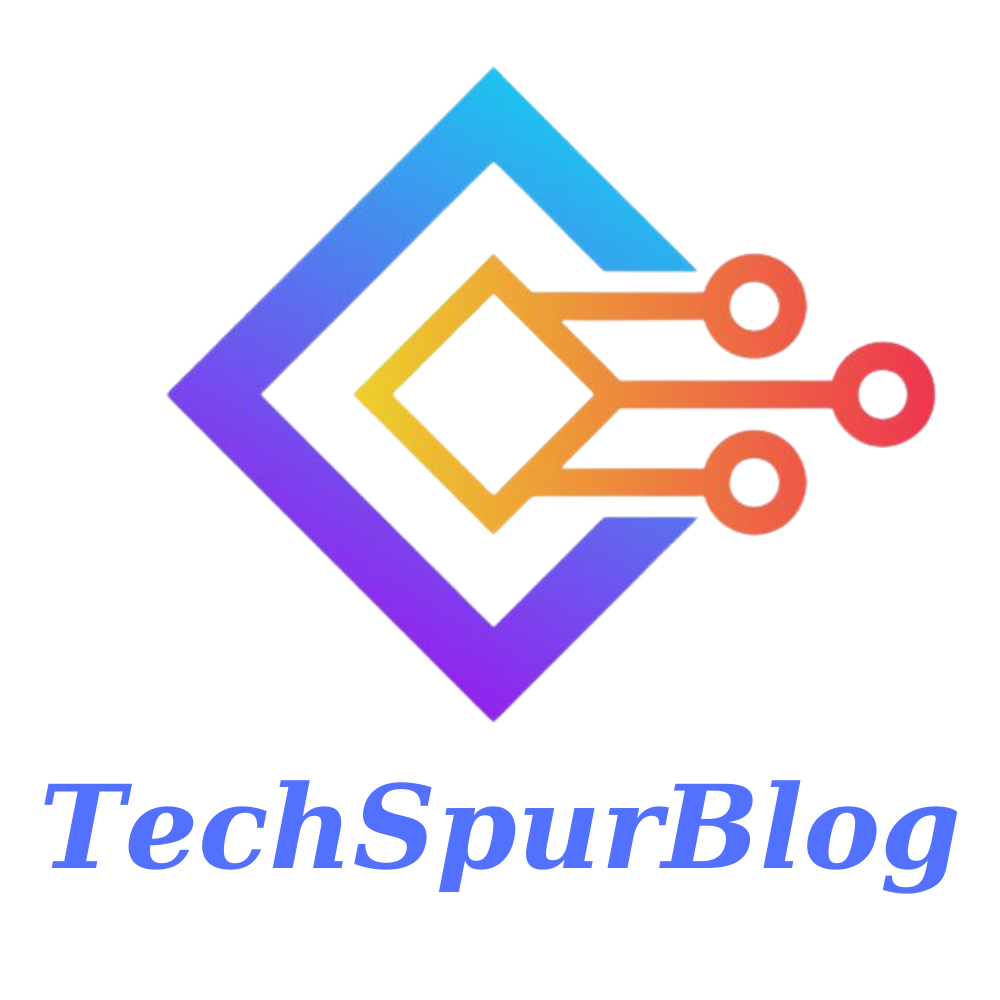 We are the founders of Techspurblog and we have been in this industry for over Four years. We pride ourselves on being the global leader in developing Technology Blog, which can create original content.
We are a team of enthusiastic people who want to share our experience, knowledge and enterprise with the world. We love what we do and we hope you will too!