Tasker and IFTTT are two similar services that automate tasks. Both are used with the same device and can automate many tasks, ...
Subscribe to our Newsletter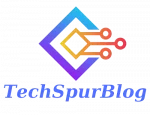 The goal of our articles is to make your life easier if you are a technology enthusiast, or if you are just looking for new ways to improve your marketing campaign.
© Copyright TechSpurBlog. All Rights Reserved.