Zin Lang Liu has been a Content Writer at Salonist since 2018. Her passion for helping people in business management through the expert industry coverage she provides.
Tired of managing your Salon activities? Unable to concentrate on Salon growth? You require a definite solution- Best salon software is the ...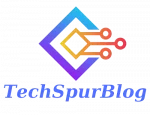 The goal of our articles is to make your life easier if you are a technology enthusiast, or if you are just looking for new ways to improve your marketing campaign.
© Copyright TechSpurBlog. All Rights Reserved.