Technology write for us – Send Guest Posts on tech, business, news, travel, mobiles, education, digital marketing, Real estate and trending topics.
If you have content on those topics, send your articles to the below mail address. Before sending your guest article, please read all rules and guidelines and must follow them.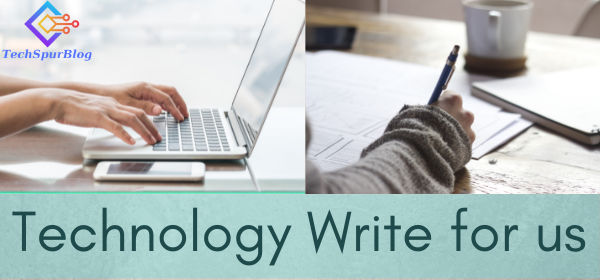 Do you want to publish your guest post on Tech Spur Blog website? Have you a great article on Technology Topic and searching websites for publish it? You have reached the perfect place.
Yes, here we are accepting guest posts from who are interested and write for us. We will review your articles and publish if your article satisfy all our rules and regulations.
To know more about Technology "write to us" opportunity in Tech Spur Blog, keep reading.
Technology Write for us
Are you a content writer? Have you written content on Technology, Business, Education, or Digital Marketing Topics? Have you researched on those topics and want to publish in a tech blog?
We are always looking for new technology "write for us" for our blog. But we are very selective with the selection of blogs, and you will know why, so read on.
Please read the rules and guidelines given below. If your your article satisfy with the below guidelines, you can send your article to blog@techspurblog.com.
What is Tech Spur Blog
Tech Spur Blog is a blog where we always update interesting, useful, and valuable contents on technology, business, mobiles & applications, education, travel and digital marketing.
And we look for articles for guests to encourage them to share their thoughts. We are looking for guest post articles that tell about latest technologies, trending news, business strategies & information, Education related, updates on mobiles & apps, travelling tools and tips, and etc,. Bearing in mind, these articles should be informative enough to help readers.
Contribute to our Write For Us Technology Blog:
Rules to follow before submit:
The article must include at least 500+ words to further value the audience and readers.
The content should be clean and detailed in an instructive way.
External Links should be relative to the article.
use three or four sentences as a paragraph to easy reading and better understanding of your content.
Articles posted by guests must be new and unique.
If we find the content in other's sites in future. we will remove without intimation.
We have the right to reject your content that does not comply with the above rules.
How to submit your content?
Write your guest post in Word document file and save with the title of your content.
You can send your file to blog@techspurblog.com.
For any Queries :
Note – We receive many requests and we want to attend to all of them. We will get back to you as soon as possible.