Shivani Sehta is a marketing enthusiast and content writer at World Fashion Exchange. WFX is new generation fashion ERP software and Fashion PLM Software and PLM software company. She specializes in writing content about the latest technology trends. In her free time, she likes to dance and spend time with nature
From Ready Player One to The Matrix, virtual worlds where the only limit is your imagination have been the subject for many ...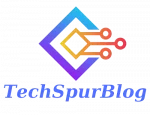 The goal of our articles is to make your life easier if you are a technology enthusiast, or if you are just looking for new ways to improve your marketing campaign.
© Copyright TechSpurBlog. All Rights Reserved.